---
Finance Minister Ravi Karunanayake, who is in New Delhi to participate in the Subregional Economic Cooperation Summit of South Asia, which was inaugurated in New Delhi yesterday, on the sidelines of the summit, met Malaysian Prime Minister
Najib Razak.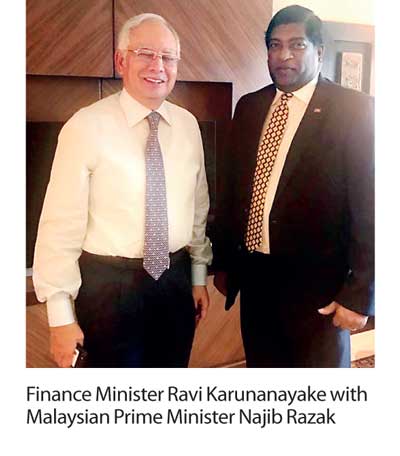 Several issues with regard to the economic affairs of SAARC nations are scheduled to be discussed at this summit besides discussing the challenges faced by South Asian nations in their development activities. It will discuss the solutions to such challenges
as well.
The Malaysian premier has commented that fast changes are taking place in the ongoing development drive in Sri Lanka and such changes would stand in good stead for the country.