---
Sri Lanka's own Elephant House has unveiled its most exotic beverage to date, Lemoki; the perfect combo of Lemon and Kiwi flavours. This is the first time that a beverage with Kiwi and Lemon has been introduced locally.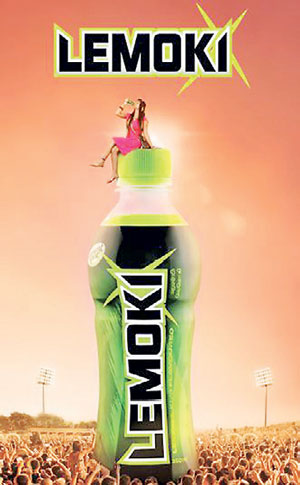 Available in a handy 350ml sized bottle, and costing only Rs. 70, the ultra refreshing Lemoki is a true blend of the two fascinating flavours that make up its name, LEMO(n) and KI(wi).
As such, it combines the best of both flavours, the sweet and tart Kiwi mixed with the mildly sour Lemon, all thrown together to create an undeniably unique taste sensation.

LEMOKI is currently available at leading supermarket chains and major grocery stores island-wide.
"Elephant House is always keen to introduce new products and flavours to the market, which is a key reason we are a market leader across several categories. More importantly, these new products help us to deliver greater choice to our consumers, adding even more excitement into their everyday lives", said Mevan Peiris, Head of Marketing – Beverage Category at Ceylon Cold Stores PLC.

He also added, "We feel Lemoki is one of our most exciting new introductions, owing to the fact that it is the first time a Kiwi- and Lemon-flavoured beverage has been introduced to the market. The brand has already shown very good sales. We believe this is solely as a result of customers who have tried the product during our soft launch phase coming back for more, which reflects its 'high
indulgence' value."

Commenting further, Ceylon Cold Stores PLC Head of Beverages/John Keells Holdings Vice President Belindra Weerasinghe said, "Lemoki is just the newest product and flavour in a long line of innovations from Elephant House. This can be witnessed by our recent launches of FIT O fruit drinks, as well as F5 and Lime Crush previously. Product innovations, in terms of new flavours and packaging, has long been, and continues to be, a cornerstone of Elephant House's
longstanding success."