---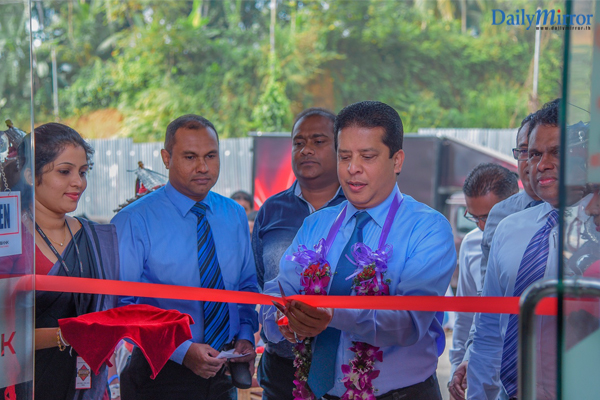 DFCC Bank CEO, Mr. Lakshman Silva declares the Nivithigala Branch open
DFCC Bank opened a new branch at Nivithigala thereby growing their network to 138 fully-fledged branches across the country. Centrally located at Ratnapura Road, Nivithigala, the newest branch will boast weekend banking on Saturdays from 1 am to 9 pm, offering convenience for residents in the area to access retail banking products and services even on weekends. The CEO of DFCC Bank, Lakshman Silva, performed the formal inauguration ritual on the momentous occasion and the branch opening was conducted in the customary manner in presence of senior management of DFCC Bank, the staff of the new Nivithigala branch and a warm gathering of loyal customers and well-wishers.

"We remain committed to expanding our geographical reach by opening branches in important townships which reflect the demand for DFCC's signature products and services. Nivithigala is a thriving city with an immense economic promise and we believe that the new DFCC branch will help residents in the city to realise their aspirations by taking advantage of our commercial and development banking expertise," said Lakshman Silva – CEO, DFCC Bank.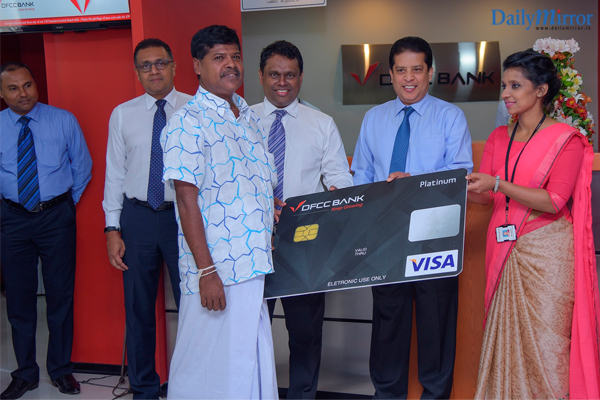 DFCC Bank CEO, Mr. Lakshman Silva hands over the first credit card to a customer at Nivithigala Branch.
(From left to right)
Mr. Wajira Punchihewa - Regional Manager, Mr. Thimal Perera - DCEO, Mr. Bathiya Alahakoon – Senior Vice President - Branch Banking, Mr. Lakshman Silva - CEO, and Ms. Vidarshi Wijesinghe - Nivithigala Branch Manager
The new fully-fledged branch in Nivithigala provides customers with unparallel service ranging from savings and deposit options based on their personal financial priorities, as well as current accounts, personal loans, leasing facilities, foreign currency remittances, funds management through NRFC/RFC accounts, credit cards and pawning services. Corporate customers can access multiple fund management options through DFCC Bank's diverse financial services, and also access loans and leasing facilities to grow their business.
The Nivithigala Branch can be contacted on the following telephone numbers: 0452279292, 0452278610 and 0452278611 (Fax).