---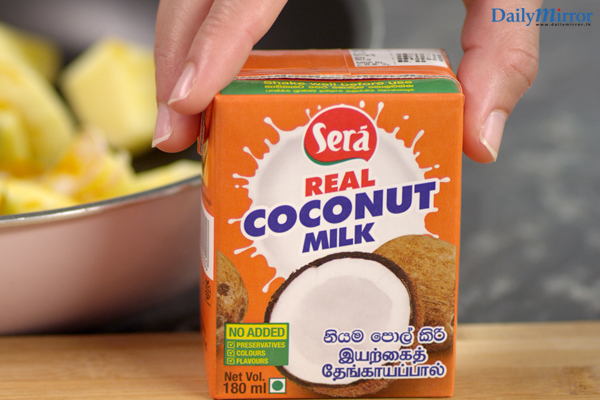 It's all about the coconut milk: Though there are many distinct features of Sri Lankan cuisine that set it apart from culinary styles across the world, the one, surefire ingredient that adds an authentic flair to any Sri Lankan dish, is coconut milk. Coconut milk has always been a mandatory part of Sri Lankan curries and its age-old taste and texture continues to live on in Sri Lankan households throughout and beyond the island. However, despite our ardent love for all things coconut, our busy lifestyles and that increasingly familiar 'not-enough-hours-in-a-day' feelings,make the task of scraping coconuts and drawing milk from thema tad too tedious to incorporate into a daily cooking routine.
Convenience in a single pack: In response to the dilemma of Sri Lankans having to resort to; either the traditional methods of extracting coconut milk which are far too laborious and time-consuming, or the modern processed coconut milk powder formats which strip dishes of their authentic richness and flavour, Ceylon Biscuits Limited (CBL) formulated Sera, a smart and versatile solution. Sera is a premium liquid coconut milk, made available in convenient 180ml UHT packs. The thickness and consistency of Sera coconut milk is no different from that of the first extract of the freshest and juiciest coconut, and the fact that it is genuinely devoid of artificial flavours, colours, additives and preservatives means that it will preserve the authenticity as well as the natural aroma, taste and texture of any curry.
Get three for one: Priced at just Rs. 70, one pack of Sera contains enough milk to cook three curries- the ideal number of curries to complement a plate of rice. What's more, Sera comes with a shelf life of one year and this enables the product to be stowed away in large quantities in pantries, ensuring that it is close at hand at all times.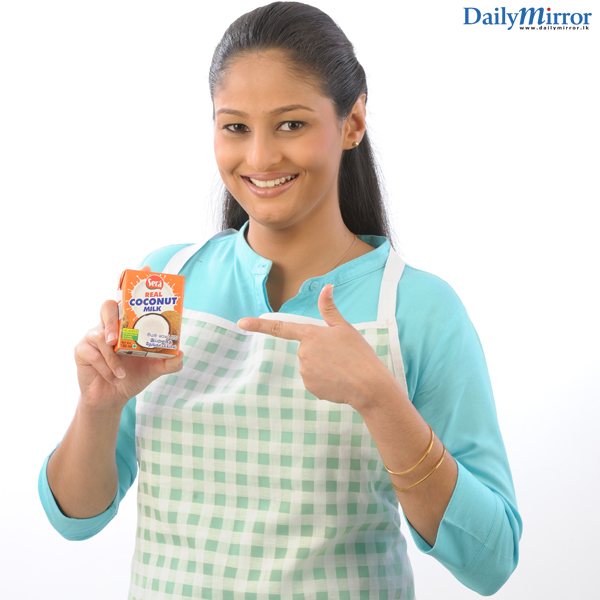 The secret behind the creamy, rich flavour: The secret to formulating long-lasting, thick, rich coconut milk lies in CBL's state-of-the-art, precision-based manufacturing process, wherein kernels of coconuts of the highest quality are completely separated from their shells, and subjected to high temperatures followed by steam infusions and tetra packaging thereafter. This effective process ensures that all the natural elements and flavour of the coconuts are locked in and that the product is safe and healthy for consumption over a long period of time.
Get cooking the smart way today: To ensure that you start cooking incredible dishes the smart way, make sure to stock up on your fair share of Sera coconut milk, you will get three curries out of each pack, ensuring that you make the most of your purchase. You can buy Sera coconut milk at leading supermarkets and grocery stores island-wide.