---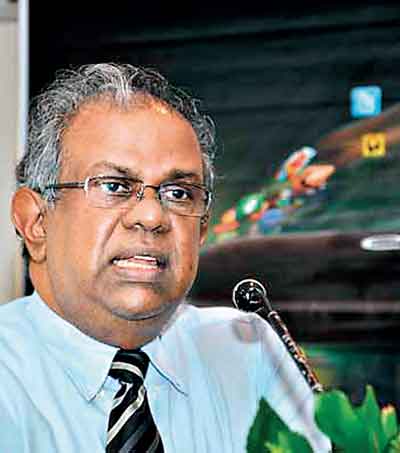 Good governance activist and former Ceylon Chamber of Commerce Chairman Chandra Jayaratne has written to the Securities and Exchange Commission (SEC), requesting to oversee the activities of Sri Lanka's government bond market.
According to Jayaratne, a review of the Securities and Exchange Commission Act and information published on the SEC website, the SEC's "oversight accountability" extends to the entirety of the securities market, including bonds issued by the government and covers the operations of both the primary and secondary markets.
He said the review of information in the SEC Act and website demonstrated the creation and maintenance of a market, in which the securities can be issued and traded in an orderly and fair manner, the protection of the interest of the investors, regulation of the securities market and ensure professional standards are maintained in such a market, fall under the SEC. "I earnestly appeal to you, in the interest of the state and citizens, to consider extending the oversight responsibility of the SEC to encompass the government bond issues and their associated secondary market transactions," Jayaratne said in his letter.
Jayaratne recently wrote to the Monetary Board of the Central Bank, demanding information of the government bond issuances by the Public Debt Department of the Central Bank. He said the request was made entirely in public interest and to enshrine good governance and transparency. The Central Bank maintains that that the Monetary Law Act bars releasing individual information pertaining to the government bond issuances to the public. "These (bond issue information) are not the things that you can do telling everybody. I don't know what transparency people are talking about in these kinds of transactions," Central Bank Deputy Governor P. Samarasiri told a recent press conference, responding to questions by reporters on recent bond issuances.
However, analysts have pointed out the need for more transparency in the government bond market, similar to that of Sri Lanka's equities market, which is much smaller compared with the government securities market. Allegations of manipulation and fraud have been levelled against Sri Lanka's government securities auction process, which the Central Bank has denied as baseless. However, two bond issues, particularly in February last year and March this year, have raised many an eyebrow, despite the Central Bank assurances of the integrity of the auction process.