---
To be opened this year; both local and foreign investors welcomed
Aimed at increasing rubber and rubber-based exports earnings to US$ 2bn
By Nishel Fernando
The government is gearing to setup a 500-acre industrial zone for rubber-based products in Horana with an aim to double the country's rubber and rubber-based exports earnings.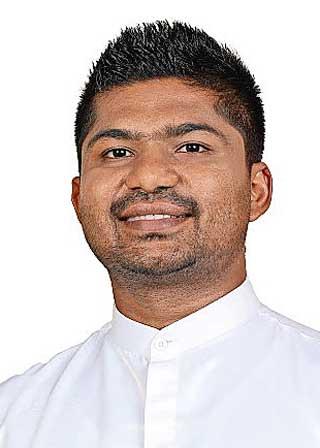 D. V. Chanaka

"We have planned to setup an industrial zone for rubber-based products in the Horana area," State Minister of Aviation and Development of Export Zones, D. V. Chanaka said.

The Board of Investment (BOI) has already earmarked three such potential land plots in the area including a land plot owned by Urban Development Authority (UDA).

"We are in negotiations with them; we are looking for a minimum of 500-acres to setup the zone," the State Minister said.

The government plans to open up the zone for investors within this year while both local and foreign investors are welcomed to setup their plants in the zone.

The State Minister noted that the zone would help the country's ambitions to double the export revenue of rubber and rubber-based products to US$ 2 billion over next few years.

Meanwhile, BOI Chairman Sanjaya Mohottala highlighted that rubber and rubber-based products is one of key clusters that the government is focusing on to diversify the country's export basket.

Sri Lanka's rubber & rubber based exports were down by 9.66 percent YoY reaching US$ 736.68 million in the 11-months of 2020.

Sri Lanka's natural rubber production has been on the decline and currently 50 percent of the natural rubber required for manufacturing is being imported.