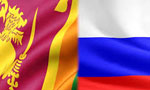 Attanagalla Chief Magistrate M.Y.M. Irshadeen ordered the Nittambuwa Police yesterday to report back to court after holding a full inquiry before the Attanagalla Acting Magistrate into the mysterious death of R.K.A.D. Noel Ranaweera (36), an employee of the Sri Lankan Embassy in Russia, which had occurred nine months ago in Russia.
Noel Ranaweera, who was a bachelor, had died mysteriously on June 11, 2014, when he at a hotel in a town in Russia. His body which had been buried in the general cemetery in Welikadamulla, Attangalla, was to be exhumed today (2).
This was subsequent to a case filed by the mother of the deceased, G.A. Josephin Nona (71) through her Attorney Upali Kumarasinghe stating that she suspected foul play in her son's death.
When the case was taken up for hearing yesterday (1), Attorney Upali Kumarasinghe told court that Noel Ranaweera had served in a hotel belonging to Sri Lankan Ambassador in Russia, Udayanga Weeratunga from 2002 and that when Mr. Weeratunga was appointed the Lankan Ambassador to Russia in 2008, Ranaweera had served as his private secretary as well as his translator.
The family of Mr. Ranaweera had been informed of his sudden passing in Russia and the body had been brought down to Sri Lanka, accompanied by Mr. Weeratunga, in a wooden box. Although his relatives had attempted to get a glimpse of the dead body of their loved one Mr. Weeratunga had thwarted all their efforts and his funeral had taken place on June 18 at the Welikalamulla Public Cemetery.
(Ananda Jayakody and Ajith Madurapperuma)