---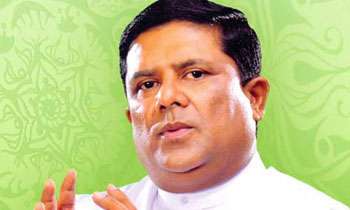 UNP cannot give its support for the dissolution of Parliament till the mistake of appointing former President Mahinda Rajapaksa as Prime Minister is rectified by the President, UNP MP Vajira Abeywardene said today.
Mr. Abeywardene said this in response to a question raised by the journalists at a media briefing as whether UNP is ready to support a motion to dissolve the House.
"Dissolution of Parliament is not a solution to the present crisis as the mistake of appointing Mr. Rajapaksa has to be rectified first. Dissolution could be looked into after rectifying the mistake," he said.
Earlier, he said the House could be dissolved if two thirds of the MPs approve such a move as per Section 70 (1) of the Constitution. "Statements are made that Parliament could be dissolved but it could be done under section 70 (1) of the Constitution," the MP said.
He also said Section 14 (e) of the Interpretation Ordinance is not relevant for today's situation as a person could be removed from a high post only under Section 107(1) of the Constitution. (Yohan Perera)