---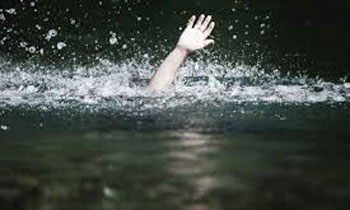 In another tragic incident that signifies how atrocious humans can be, two men who attempted to sexually abuse a young woman in Kataragama had drowned her little infant in a barrel of water after they failed to fulfil their vicious mission.
Police said two men had entered the house of the 19-year-old woman under the guise of meeting her father-in-law who was away at the time. Her husband had also gone to the temple when the two men arrived around 7 pm on Sunday. They had attempted to sexually abuse her with one man grabbing the 2 month old infant from her mother, while the other attempted to abuse her. But she had managed to free herself from the cluthces of the man and run through the rear door to alert the neighbours. But by then the two had fled in a three wheeler.
However when they were searching for the little infant, they had found it floating on a barrel of water in the compound. The men had allegedly thrown the baby while running away.
The victim was the only daughter of a young couple named Charuka Sunil and Jayani Sandareka (19), residents of Wallimatagama,Menikpuragama in Kataragama.
" My husband is eking out a livelihood by doing odd jobs. At the time of the incident, my husband had gone to the temple. They asked where my uncle was. My uncle is a fish vendor. They told that some money had to be given to him for the fish they bought. They went back as the uncle was no there. They came again at around 7.00 p.m.and forcibly took my child from me. The other suspect tried to rape me. Then I escaped from his grasp and fled out of the back door. When we came back in search of the baby, we found her in a barrel. I can identify the suspects if I see them again,"the child's mother said at the inquest.
The father of the victim, Charuka Sunil said, " My father is a fish vendor. I am working as a safari driver in Yala. I went out of the house for a certain need, when this incident happened. Jayani had tried to escape from the clutches of the suspects by running out of the scene. After returning with the neighbors, they had found the baby floating in the barrel of water.
"A team of Police officers are investigating with the special supervision of DIG Kithsiri Jayalath in charge of Hambantota and Tangalle Police divisions. (Srinath Prasanna Jayasooriya, M.K.Nandasena)