---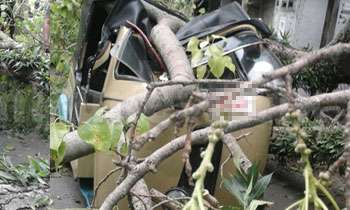 Two individuals were killed and five others critically injured when a tree fell on a three-wheeler in Udupussellawa last night, Police said.
They said the three wheeler was travelling to Colombo along a by-road in Ragala-Kotamba when the incident occurred.
The injured were admitted to the Udupussellawa hospital including the deceased who died on admission to the hospital.