---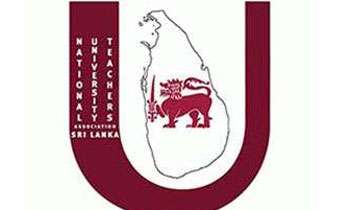 The National University Teachers' Association (NUTA) yesterday complained to the Bribery Commission against Speaker Karu Jayasuriya.
NUTA, in its complaint signed by three University academics, said the Speaker's acts, done in favour of the wrongful or unlawful benefit or to confer a favour or advantage to former Prime Minister Ranil Wickremesinghe, would amount to corruption as defined by Section 70 of the Bribery Act as amended by Act No 20 of 1994.
The NUTA said the Speaker did this by claiming that the Prorogation of Parliament by the President was unconstitutional, knowing very well such to be false in view of the clear provisions given in Article 33(2) (C) and Article 70 of the Constitution whereby unfettered and sole powers of Prorogation of Parliament are conferred on the President.
It said:
"The Speaker did this by giving the impression that the former Prime Minister Ranil Wickremesinghe still holds office by public pronouncements, making public pronouncements distorting the provisions of the Constitution and refusal to accept the appointment of the new Prime Minister Mahinda Rajapaksa appointed by the President by arrogating powers not conferred by the Constitution to him.
"Karu Jayasuriya while holding the post of the Speaker of Parliament which falls within the definition of a Public Servant in terms of the Bribery (Amendment) Act No. 20 of 1994 has thereby committed, in our view an offence falling within the definition of corruption in terms of Section 70 of the Bribery (Amendment) Act no. 20 of 1994 punishable inter alia by imprisonment up to 10 years upon finding guilty."
The complaint was signed by Prof. Channa Jayasumana, Dr Maduruoya Dhammissara Thera and Senior Lecturer Raja Gunaratne.