---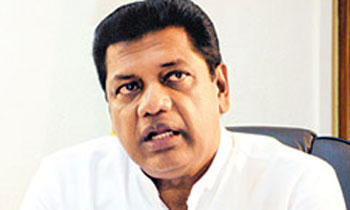 A Presidency similar to the one in India should be introduced repealing the existing Executive Presidency, which vests extreme powers with the President, Joint Opposition MP Kumara Welgama said in Parliament today.
Speaking during the debate on the Interim Report of the Steering Committee, he said from the very begining he held the opinion that the Executive Presidency should be changed.
"I spoke of changing the Executive Presidency at the SLFP Central Committee meeting several months ago after which I was not allowed to attend it," he said.
Mr. Welgama said they were not opposed to devolving power to the people living in the North.
"We have no issue of devolving power. We are not opposed to giving Tamils living in the North whatever they should be given. But not to the political parties," he said.
He said this Constitution was not needed for Sri Lankans but it was needed for the International Community.
He said he did not see the need for devolving power when Pradeshiya Sabhas, Urban Councils and Provincial Councils were functioning in the country.
He added that the power devolution would cause more issues.
"People in the North do not need power devolution or Federal State. What they need is to obtain their lands and means to develop their economy," he said. (Ajith Siriwardana and Yohan Perera)