---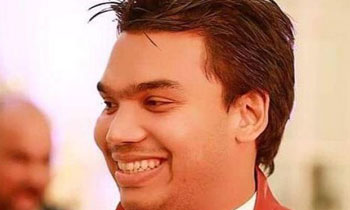 Joint Opposition MP Namal Rajapaksa today called for the resignation of Foreign Affairs Minister Ravi Karunanayake over the latest evidence given at the Bond Commission and added the Prime Minister and the government should also follow course.
Evidence were given to the Presidential Commission of Inquiry into Central Bank (CB) Bond issuance this week saying Perpetual Treasuries Limited Owner Arjun Aloysius paid the rental of then Finance Minister Ravi Karunanayake's penthouse.
Addressing a news conference, MP Rajapaksa said that there was one law for the members of the Opposition and another law for the government members.
"Had these accusations made against me, anyone in the Rajapaksa family or the Opposition, we would have been put in jail in a heartbeat. However, since the accusations are against one of the government ministers, no action had been taken so far," he said.
He said even the Janatha Vimukthi Peramuna (JVP) was silent over the issue now and said the anti-corruption secretariat was dissolved with the intention of pampering government members who are accused of corruption.
When asked whether the Joint Opposition will take action against Minister Karunanayake over his alleged involvement in the CB Bond scam, MP Rajapaksa said the leaders of the JO were having discussions at the moment to bring in another no-confidence motion against the minister. (By Lahiru Pothmulla)