---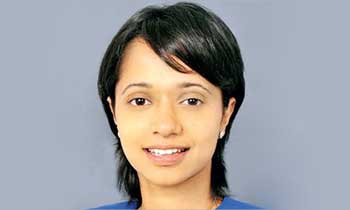 The IGP is reportedly facing unwarranted political interference demanding that the CID probe into the death threats received by Anika Wijesuriya from a relative of former finance minister Ravi Karunanayake, be stopped, sources said.
Ms. Wijesuriya is the owner of the penthouse at Monarch residencies, a penthouse which was rented out by Perpetual Treasuries Limited (PTL) to be occupied by the former minister's family.
Based on the instructions of the Presidential Commission of Inquiry (PCoI) into the Central Bank bond issue, the IGP had previously provided police protection to Ms. Wijesuriya and her family members due to threats to her life, allegedly received by her, causing her to go abroad from where she had lodged a complaint via an email to the CID about the threat to her life.
Subsequently, the IGP had ordered the CID to launch an investigation into the claims made by Ms. Wijesuriya.
However, once the CID had launched an investigation into the matter, the Police Chief had reportedly been pressurised to take the probe away from the CID.
Additional Solicitor General President's Counsel Yasantha Kodagoda, who revealed the threats to her life received by Ms. Wijesuriya, had also claimed her brother Vijitha had also been on the receiving end of several death threats said to have been made by a relative of former minister Karunanayake. (Manopriya Gunasekara and Ranjan Katugampola)