---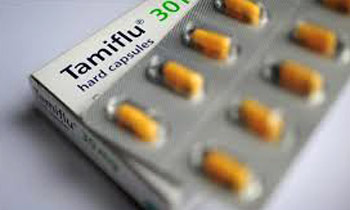 There is no shortage of 'Tamiflu' in hospitals to treat the influenza patients, Health Services Director General Dr. Jayasundara Bandara said today.
The Government Medical Officers Association GMOA on Monday claimed that there this medicine was in short supply.
Dr. Bandara said Tamiflu was only used to teat influenza patients and never uses for patients with viral flue or dengue as claimed by the GMOA.
"Tamiflu is provided under the supervision of a specialized doctor in extreme cases. The medicine is distributed under a strict observation of the Epidemic Disease Unit. Tamiflu tablets have been sent to hospitals as required," he said. (Chaturanga Pradeep)