---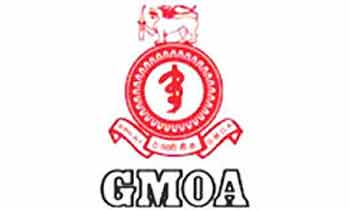 Health Minister Rajitha Senaratne should obtain the approval of the Sri Lanka College of Oncologists (SLCO) before importing foreign cancer treatment vaccines, the Government Medical Officers' Association (GMOA) said yesterday.
GMOA Vice President and Consultant Gynaecologic Oncologist Dr. Sarada Kannangara told Daily Mirror that oncology was a specialised area that required the approval of not only the National Medicines Regulatory Authority (NMRA) but also the SLCO.
Dr. Kannangara said it was not informed that the minister had sought approval of the SLCO to introduce cancer treatment vaccines to the country.
"It is unethical if the minister wishes to import cancer treatment vaccines by depending only on the NMRA. There are no different brands to cancer treatment drugs, but only bio similarity drugs. So trials should be conducted on each product. If it is an antibiotic, then there is no harm in purchasing low-priced drugs, but complications may occur when using a bio similarity oncology drug. Therefore, it should be recommended by an expert oncology body in the country. It is vital that this committee consists of a number of oncologists to examine the new drug. We urge the minister and relevant authorities to reveal the approvals obtained to bring down new drugs," he said.
Minister Senaratne recently said that he was in the process of registering two new foreign cancer treatment vaccines. (Thilanka Kanakarathna)