---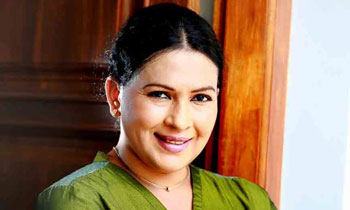 Sri Lanka Podujana Party (SLPP) Kaduwela candidate and actress Ruwanthi Mangala yesterday commended President's directive on re-imposing the ban on women buying alcohol and being employed in bars.
In an interview with Daily Mirror, she said there were things that women should do and things they should not and the buying of alcohol and serving it were those that should not be done by women.
Ms. Mangala said many Sri Lankan families were suffering because of men being addicted to alcohol and pointed out that women should not be encouraged to consume alcohol.
She said when women work in bars, they tend to end up as victims of sexual harassment and women working in bars were likely to be misled to choose the wrong path.
"Banning women from buying alcohol and being employed in bars is a prudent decision by the President. I know there are many so-called women's organizations that are speaking against the ban saying it is discriminatory and violated the fundamental rights of women," she said.
Eleven women including actress Samanalee Fonseka last week filed a fundamental rights petition in the Supreme Court seeking a declare that neither the Finance Ministry nor the State were entitled in law to revoke the Excise Notice dated January 10 in a manner which directly or indirectly prevents a woman from being lawfully employed at a place manufacturing and selling liquor. The petitioners said the prohibition was arbitrary, irrational, unreasonable and discriminatory to women. (Piyumi Fonseka)