---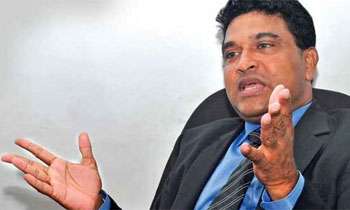 Deputy Minister of Law and Order Nalin Bandara Jayamaha said strict action would be taken against those who cause the public any hindrance and damage to public property and institutions during the Joint Opposition protest today.
He said the government had given way to freedom of expression and the freedom for anyone to protest. "The Joint Opposition's Jana Balaya Kolambata protest is not a big deal for the government."
The minister said that more than 4,000 security personnel had been deployed for public safety.
When asked if any incidents were reported, the minister said no major incident was reported.
Commenting on charges that busses travelling to Colombo were checked by the police, Bandara said the procedure was normal and that the busses were checked at random as with all security measures taken before such a public gathering.(Darshana Sanjeewa)