---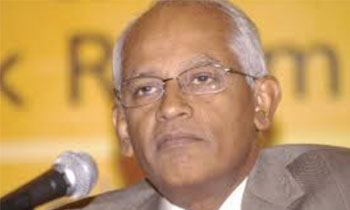 A Court of Appeal Bench comprising Justices P.Padman Surasena (President/CA and Shiran Gooneratne yesterday allowed former presidential secretary Lalith Weeratunga to travel overseas between March 20 and April 30.
This order was made pursuant to the submission by the Senior State Counsel that the Attorney General had no objection to Mr. Weeratunga's overseas travel ban being lifted.
The Court directed the Court of Appeal Registrar to convey the order to the Colombo High Court Judge so that he could release Mr. Weeratunga's passport.
In the revision application he had sought the Court of Appeal to set aside the Colombo High Court decision to reject his request to go abroad. Mr. Weeratunga and another officer of the TRC were found guilty of misappropriating Rs.600 million belonging to TRC to distribut
sil redi in support of former president Mahinda Rajapaksa's presidential election campaign.
Mr. Weeratunga had sought Colombo High Court permission to travel to Doha, Qatar and Australia in between the said dates.
High Court Judge Gihan Kulatunga rejected the application observing that there was no legal basis to consider it on the basis that he had been convicted of an offence. (S.S.Selvanayagam)