---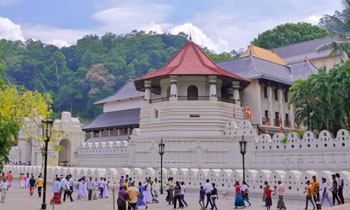 The Sri Lanka Tourism Development Authority (SLTDA) said today the situation in Kandy was fast returning to normal and tourists could resume their travel plans to Kandy.
It said in a statement that no violent incident was reported in the past 18 hours. "The Police curfew has been lifted," the SLTDA said.
"Members of the tourism and travel industries worked with the local Police authorities yesterday to facilitate the issuance of passes to tourists who chose to move out of Kandy during the curfew," it said.
It assured that the situation in Kandy had no impact on other parts of the country.