---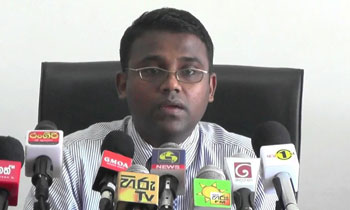 The Health Ministry had admitted they had no information about the Neville Fernando Teaching Hospital (NFTH) including its staff details even though it had claimed that the hospital was acquired by the government, the GMOA said.
Its Media Spokesman Samantha Ananda told a news conference that the GMOA had requested for the information, from the Health Ministry Secretary in August, under the Right to Information Act and that they had received a response after two months.
"A letter dated Oct.6, 2017 by the Director of Medical Services states that the Health Ministry does not have any information with regard to the staff of the NFTH. The same director has been appointed by Health Minister Rajitha Senaratne to the NFTH's Director Board," he said.
Dr. Ananda said it was evident from these facts that the NFTH has not yet been acquired by the government and it was doubtful whether the Health Ministry could take the responsibility for the treatment carried out by the NFTH and its staff irrespective of the statements made by Minister Senaratne.
He said despite such a situation a huge sum of public funds had been invested in the NFTH and as such would complain to the Financial Crimes Investigation Division (FCID) against the misappropriation of state funds. (Kalathma Jayawardhane)