---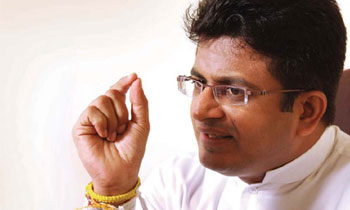 Pivithuru Hela Urumaya (PHU) General Secretary Udaya Gammanpila today rejected allegations made by Jathika Hela Urumaya (JHU) that he acted as a spy for ex-president Mahinda Rajapaksa when he was a member of the JHU.
However, he said there was another member of the JHU who turned out to be a spy.
"An Intelligence Officer who joined the anti-terrorism movement in 1998 grew close to JHU Secretary Minister Patali Champika Ranawaka. This person joined the JHU Central Committee and was appointed to a higher rank by the minister. The minister couldn't figure out this Intelligence Officer till 2015. When there was an official spy moving very close to the minister, what's the need for me to be a spy?," MP Gammanpila told a news conference.
He said Pivithuru Hetak Udesa Jathika Sabawa Chairperson Ven. Athuraliye Rathana Thera visited him on November 12, 2014 and revealed that minister Maithripala Sirisena at that time had agreed to run for Presidency.
"This was ten days before Mr. Sirisena announced that he would contest for presidential election on November 22. I promised Ven. Rathana Thera to keep the information he revealed to me as a secret. Had I been a spy for Rajapaksa, this would have been my golden ticket to success," he said. (Lahiru Pothmulla)
Video by Buddi