---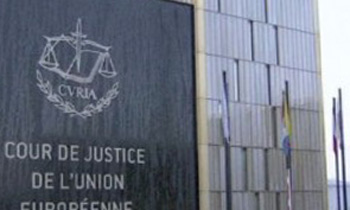 The European Union's top court on Wednesday removed Sri Lankan separatist rebels LTTE and kept Palestinian Islamist movement Hamas on the EU terrorism blacklist, Reuters reported today.
It said the Judges at the European Court of Justice (ECJ) overruled the General Court's view of 2014 that the Council of the European Union, the 28-nation grouping, had insufficient evidence to maintain asset freezes and travel bans on Hamas.
The lower court had found that the listing was based on media and internet reports rather than decisions by a "competent authority". But the ECJ said such decisions were not required for groups to stay on the list, only for their initial listing.
"The Council may maintain a person or an entity on the list if it concludes that there is an ongoing risk of that person or entity being involved in the terrorist activities that justified their initial listing," the ECJ said. The EU needed to rely on more recent material than used in its initial decision, it said.
It said the General Court should now examine the facts and arguments it did not consider in its 2014 ruling.
In a parallel case, the top court did rule that the Liberation Tigers of Tamil Eelam (LTTE) of Sri Lanka, the Tamil Tigers, should be removed from the EU's terrorism list.
The court said that EU had not produced any evidence to show that there was a risk of the Tamil Tigers carrying out attacks after its military defeat in 2009.
"The Court of Justice therefore confirms the annulment of the continued freezing of the LTTE's funds," it said.
The EU terrorism list, created after the Sept. 11 attacks in 2001 and last updated in January, includes 13 individuals and 22 organizations.
Hamas has been listed since 2003, its military wing since 2001. LTTE was added to the list in 2006.