---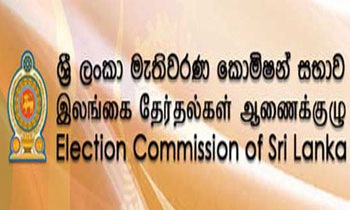 After the discovery that New Democratic Front's Chairman Shalila Munasingne was a foreign national, the Elections Commission said it had decided to call for details regarding the citizenship status of office bearers of all other political parties in the country.
The Commission met on October 19 to discuss the matter. Mr. Munsinghe is now in remand prison after being accused of money laundering he had allegedly committed as the Chairman of Litro Gas Company.
Later, it was found that he was a foreign national though held the Chairmanship of a political party that even fielded President Maithripala Sirisena as the Presidential Candidate at the 2015 Election under its Swan symbol.
The Elections Commission discussed this issue at length last Thursday.
Afterwards, it decided to seek the details related to the citizenship status of office bearers of all the registered political parties of Sri Lanka.
A source close to the Commission said the present law governing the registration of political parties did not contain any provision that could bar a foreign national from becoming the office bearer of any political party.
Yet, the source said there were moral issues in recognising such a person as an office bearer.
There are 70 registered political parties in Sri Lanka currently. (Kelum Bandara)