---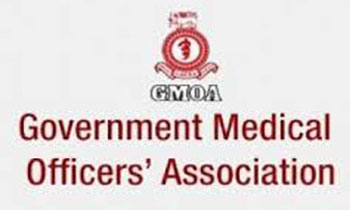 The Government Medical Officers' Association (GMOA) on Wednesday wrote to Inspector General of Police (IGP) Pujith Jayasundara requesting for his immediate intervention to punish the wrongdoers in connection with the issues of the South Asian Institute of Technology and Medicine (SAITM) in Malabe.
GMOA Assistant Secretary Dr. Haritha Aluthge told a media briefing that at present authorities related to the SAITM were attempting to go above the law.
"The Police has still not taken any action against SAITM CEO Dr. Sameera Senaratne, even though they have revealed that he had allegedly staged the shooting which took place in Malabe to falsely portray his life was in danger," he said.
He said therefore the GMOA had requested the IGP to investigate the issue and added that the country's judicial system should be equal to all.
He said the SAITM had usually followed all its practices despite the Sri Lanka Medical Council (SLMC) had rejected to approve it.
He also said the SAITM issue was second only to the alleged controversial bond sale issue.
"Recently, SAITM Chairman Dr. Neville Fernando has forcibly entered Kethumathi Maternity Hospital in Panadura with a group of some other men. They have destroyed several properties belonging to the hospital including several things used to protest against SAITM. He has no right to enter a public place and destroy those State properties," he said.
He said no investigation was carried out on this incident by the Panadura Police.
He also said the country was ruled by the politicians instead of the judicial system. (Kalathma Jayawardhane)