---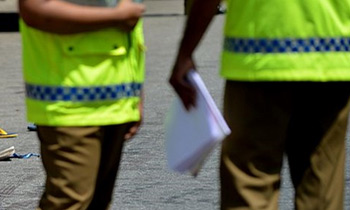 A five-year-old child, who was found unconscious inside a car at Oluvil in Akkaraipattu, died on admission to the hospital last evening.
Police said the boy, Lafeer Insaaj, who was a resident of Oluvil had not returned home after he went to a shop near the house yesterday afternoon.
The residents had launched a search operation to find the missing boy and had found him later on unconscious inside a car.
He was pronounced dead on admission to the Oluvil Hospital.
Police suspects the boy might have locked the car doors and had fallen unconscious due to the difficulties in breathing.
The post-mortem examination is to be held today.