---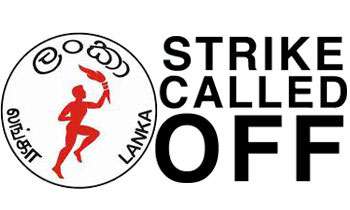 Petroleum trade unions have called off their strike following the arrest of former Petroleum Resources Development Minister Arjuna Ranatunga, the Ceylon Petroleum Corporation Trade Union Collective said.
Its Convener D.J. Rajakaruna said employees had immediately resumed work to ensure an uninterrupted supply. However, he stated that there would be a delay in supplies as only 30 bowsers could be dispatched per hour.
"Fuel supplies should be back to normal by tomorrow despite a slight delay."
Former Petroleum Minister Arjuna Ranatunga was arrested by the Colombo Crimes Division (CCD) today in connection with yesterday's shooting which took place at the Ceylon Petroleum Corporation (CPC) premises in Dematagoda.
A 34-year old man was killed and two others injured when one of Mr. Ranatunga's body guards opened fire at a group of protesters at the CPC premises when the former Minister arrived last evening.
Soon after the incident CPC trade unions initiated trade union action disrupting fuel supply across the island leading to long vehicle queues at filling stations. (Indika Sri Aravinda)