---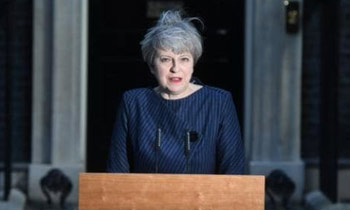 British Prime Minister Theresa May has called an early general election for June 8 in an announcement that has stunned Westminster, The Telegraph reported a short while ago.
The Prime Minister had earlier repeatedly denied that she would call an election before the next scheduled poll in 2020.
However, speaking outside the Prime Minister's Office, she said the Cabinet had agreed to call an early election.
The move takes place against the backdrop of the country's decision to leave the European Union in last year's referendum.
Justifying the decision, Mrs May said "The country is coming together but Westminster is not. Division in Westminster will risk our ability to make a success of Brexit,"