---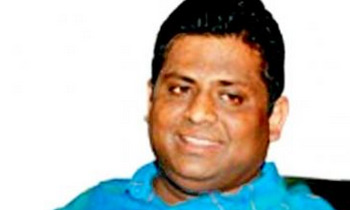 Deputy Minister of Tourism and Christian Affairs Arundika Fernando was at the Financial Crimes Investigation Division (FCID) this morning to give a statement regarding his meeting with former Ambassador to Russia, Udayanga Weeratunga in Japan.
Last year, the Colombo Fort Magistrate issued an arrest warrant through Interpol on Udayanga Weeratunga, in connection with the investigation into a huge financial loss to the Government when purchasing Ukraine-built MiG-27 aircraft in 2006.
Deputy Minister Fernando admitted that he had met Udayanga Weeratunga in Japan.