---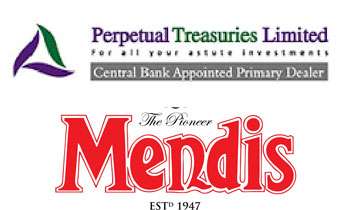 According to an interim report of the CBSL it was revealed that there were unusual secondary market transactions between Perpetual Treasuries Ltd (PTL) and WM Mendis & Company which were not recorded in the CBSL system.
ASG Yasantha Kodagoda said those suspicious transactions may be linked with cash cheques dispersed to various outside parties by PTL as the PTL's transfer of money to WM Mendis & Company did not have a commercial value.
At the onset of the inquiry, complying with the previous court order, Chairman of the Perpetual Treasuries Ltd, Geoffrey Aloysius appeared in Court. He also tendered the asset statements of the PTL in Court as required previously.
However, it was explained that Mr, Geoffrey Aloysius will not represent PTL in the inquiry and therefore there will be no representation for the company which is the third suspect in the inquiry.
Additional Solicitor General Yasantha Kodagoda who appeared for the Prosecution thoroughly explained about a set of transactions that had taken place between PTL and WM Mendis & Companies (PTL's related group company) which were found as unusual secondary market transactions in an interim report given to the prosecution by the Central Bank of Sri Lanka.
The Central Bank is currently investigating on the money trading allegation against PTL with its related group companies, where it was alleged that PTL had dispersed cash cheques to the outside parties through its other related companies.
The interim report was relating to the above investigation of the CBSL as it had included an important finding during the investigation.
ASG Kodagoda, explaining the interim report's finding, elaborated the manner in which these alleged transactions had taken place.
He said there were particular transactions had taken place between PTL and WM Mendis & Companies which operated as PTL's secondary market Treasuries Bond transactions.
Explaining on the unusual nature of those transactions, the ASG pointed out that there were five categories namely REPO, REVERSE REPO, REPO ROLLOVER, REVERSE REPO ROLLOVER and OUGHT RIGHT secondary market transactions with WM Mendis & Companies between January 2015 to September 2016.
He said the transactions in such nature should be separately recorded in the RTGS and CDS computer systems in the CBSL contemporaneously in addition to the physical documents maintained by PTL on those transactions.
He said PTL had transferred considerable amount of money (sometimes Rs. 2 million per day) to the WM Mendis & companies as profits at the end of these bilateral transactions, which has no record in CBSL. (Shehan Chamika Silva)