---
Whether fresh out of school or ready to settle down and start a family, it's important to plan for the future. At this stage in life, insurance is rarely at the top of anyone's priority list. Life insurance is an important safety net which can keep both you and your loved ones safe and yet not many people know what to look out for when choosing a life insurance policy.

"Janashakthi Insura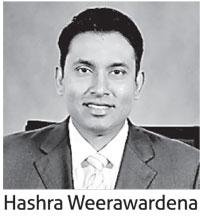 nce has consistently been a first mover in the life insurance segment. Over our 20 years of existence, we have created tailor-made plans for our customers, following extensive research and development. In doing so, we have an intuitive understanding of what people need to be aware of when signing up for a life insurance policy and the common mistakes to avoid," said Janashakthi Insurance General Manager Life Sales and Operations Hashra Weerawardena.

1.It's never too early to
start saving
Many people consider signing up for life insurance at a later stage in life. However, it's important to sign up for a policy as early as possible, in order to benefit from better premium rates. This is because a young, healthy policyholder, you would be considered a lower risk to the insurance company and so would benefit from better premiums. This would also allow for an adequate safety net in an emergency. A range of life insurance policies (which can double as savings plans) are available for people as young as 18 or 19 years.

2.Always allow for inflation
Year on year, the cost of living goes up and this needs to be taken into account when signing up for a policy. Keep an eye out for insurance policies that offer enhanced protection against inflation.

3.Check for policy extensions and added benefits
Insurance policies can often be extended to offer additional protection in the event of disability or accidents, with additional payments several times the basic cover. It is important to learn about the options available to you, in the event of hospitalisation and disability or critical illness, for instance, at the time of signing up for a policy. This ensures that you are prepared for any eventuality.

Policies can also often be extended to cover immediate family, such as a spouse or children. In addition, check for family income benefits, which can accrue to immediate family members as a fixed monthly income. Other things to watch out for include any benefits payable on the date of maturity of the policy. Not only does this ensure you have a safety net in an emergency, a policy can also give you added benefits which can improve your lifestyle.

4.Don't budget too low
Ensure that the premium you pay is in accordance with your lifestyle. Always provide comprehensive information about previous illness or surgery when filling in your proposed information, as this will lead to a more accurate premium payment, which will provide better coverage in the event of an unfortunate incident.

5.Don't just consider your needs
When considering a life insurance policy, it's important to take your family's lifestyle and needs into consideration, not just your own. This will lead to a more accurate picture of your budget, which in turn will allow you to better provide for your family.


---
Add comment

Comments will be edited (grammar, spelling and slang) and authorized at the discretion of Daily Mirror online. The website also has the right not to publish selected comments.

---