---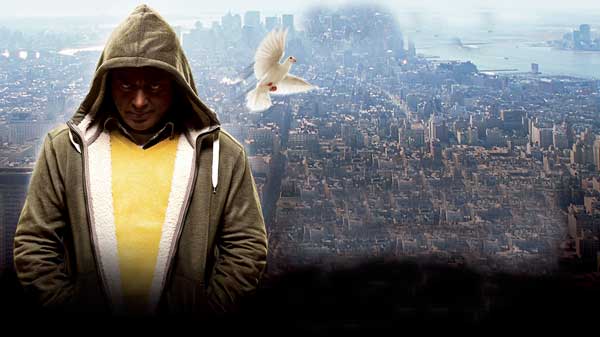 Renowned actor and film maker Kamal Haasan's Magnum Opus 'Vishwaroopam' is now running to packed movie theatres in the South Indian state of Tamil Nadu and elsewhere.The film produced in Tamil and Hindi and dubbed in the Telugu language has raked in more than Rupees 1,200 Million within a week in India.The brouhaha surrounding the film's ban in Tamil Nadu is over and it appears that the controversial crisis was a blessing in disguise, helping to break box office records.
By D.B.S.JEYARAJ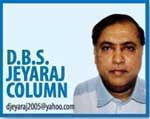 Ostensibly the ban on 'Vishwaroopam' was caused by the protests of Muslim groups in Tamil Nadu who claimed the film depicted Muslims in a negative light. Although the film had been cleared for release by the Indian Censor board the Tamil Nadu Government of Chief Minister (CM) Jayalalithaa Jayaram imposed a two-week ban on the movie a day before its scheduled release on January 25th 2013 citing potential breach of peace and threats to law and order in the state. This in turn had a ripple effect on other South Indian states like Karnataka, Kerala and Andhra Pradesh where screening of the film had commenced. Muslim groups began protesting. However the Hindi version 'Vishwaroop' was released in North Indian theatres a few days later on February 1 and began running without any hitch or mishap. The screening of 'Vishwaroopam' in Europe, Australia, USA and Canada also went off smoothly.

Meanwhile Kamal Haasan and his brother Chandra Haasan who jointly produced the film on behalf of their movie company Raajkamal films sought legal recourse against the ban at the Madras High Court. After a single judge bench ruled in favour of the ban the Tamil Nadu Government appealed against it. A two-judge bench of the Madras High Court overturned the earlier ruling and re-imposed the ban. Kamal and his brother then initiated moves to seek legal remedy from the Supreme Court.
The ban and its aftermath caused much controversy. The Tamil Nadu Government's decision to ban came in for heavy criticism across India. A groundswell of public opinion in Tamil Nadu began growing in support of Kamal Haasan who was perceived as the victim. It was felt that the ban was due to a vindictive vendetta against the popular actor described as 'Ulaganaayaghan' (Universal hero) by his Tamil Nadu fans.





DIPLOMATIC
The CM Jayalalithaa herself a former film star intervened at this juncture and held a press conference. Delivering a monologue the actress turned politico chided Kamal Haasan and 'advised' him to hold discussions with the Muslim groups and arrive at a settlement. Kamal adopted a diplomatic stance thanking the CM for her efforts and met with the Muslim groups. A satisfactory compromise was reached where the sounds were muted in seven scenes without affecting the visual images. The film was released on February 7 and by all accounts is turning into the biggest ever blockbuster featuring Kamal.

A superficial reading of English media reports pertaining to the 'Vishwaroopam' affair could convey the impression that CM Jayalalithaa 'Amma' (madam) has acted responsibly to diffuse a crisis that was not of her making. The perceived gratitude of Kamal Haasan towards her would also help reinforce this opinion. It would appear that the benign intervention of Jayalalithaa called 'Puratchi Thalaivi' (revolutionary leader) and «Ithayatheivam»(Goddess of the heart) by her sycophantic followers has helped Kamal Haasan to extricate himself from a problem that threatened to bankrupt the artiste.

This impression however is inaccurate. Where the Indian English media fears to tread, vibrant sections of the Tamil Nadu media rush in without constraints. Opposition politicians in Tamil Nadu have also been critical of Jayalalithaa pointing out that the film banning was due to her vindictive nature and manipulative politics. While Jayalalithaa denies these allegations a closer scrutiny of recent events does seem to suggest that these charges are not entirely without merit.

It does seem puerile conduct on the part of a state CM to descend to deplorable depths where a crisis is created to arbitrarily justify a ban on a film for vengeful personal reasons. But then the track record of the 'Puratchi Thalaivi' demonstrates that such a vindictive streak is part of her personal and political nature. In any case the recent events in Sri Lanka have shown that the 'politics of vengeance' is not a phenomenon peculiar to Tamil Nadu alone.

What then was the covert role played by Jayalalithaa in the sordid drama leading to the ban on 'Vishwaroopam' and why did she embark on such a venture? What was her grouse against Kamal Haasan and where did the Muslim groups fit in?The answers would shed much light on the troubling situation prevailing in the state of Tamil Nadu where politics and cinema are inter-twined in many respects.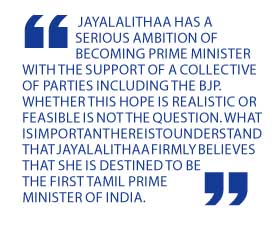 It would also be of interest and relevance for Sri Lankan readers to gain an insight into the politico-filmy cultutre of Tamil Nadu. The Geo-political importance of Tamil Nadu in Sri Lankan affairs cannot be under estimated. Even in the case of 'Vishwaroopam' the demonstration effect of the Tamil Nadu ban had its fallout here with Muslim groups urging a similiar ban. It is in this context that this column seeks to focus on the politics of banning 'Vishwaroopam'.




DRAVIDIAN
Tamil Nadu, home to more than 60 million Tamil speaking people is the Indian state closest to Sri Lanka. An interesting feature of Tamil Nadu has been the fact that the state has had a personality connected to films as CM since 1967 when a Dravidian party captured power for the first time.
Dravida Munnetra Kazhagham (DMK) leader CN Annadurai known as "Anna" (elder brother) who became CM had been a playwright. He also wrote stories, screenplays and dialogues for films. His successor Muttuvel Karunanidhi was also like Anna a playwright and screenplay and dialogue writer. In fact he excelled even Anna and earned star billing. His fiery alliterative prose was the reason for the success of many films in the past. Karunanidhi was also a film producer. He became CM first in 1969.

Karunanidhi was followed by matinee idol MG Ramachandran known widely as 'MGR'. He broke away from the DMK in 1972 and formed the All India Anna - Dravida Munnetra Kazhagham known as AIADMK or ADMK. He captured power in the 1977 elections. When MGR died in 1987 he was succeeded by his wife Janaki for a short period. She too had been a film actress and was known as VN Janaki.

Thereafter the party founded by MGR split with both wife and paramour fighting to gain control. Jayalalithaa who was an alluring actress had acted opposite MGR in 28 films, established her supremacy and brought the party to her feet literally and metaphorically. It has been a tragi-comic feature of ADMK politics for party members to prostrate themselves and worship the 'golden lotus feet' of their leader. Jayalalithaa became CM for the first time in 1991.

Despite these facetious aspects of Dravidian Party political culture the reality has been one where one or the other Dravidian party has been alternately ruling the Tamil Nadu roost for more than 46 years. Ironically a new party emerging as a potential third alternative is also led by a film actor and lays claim to Dravidian in name. This is the Dravida Mutpokku Desiya Kazhagham(DMDK) led by actor Vijayakanth who is current leader of the opposition in the state.

Given the close connections of St. George Fort (where the state secretariat is located) to Kodambakkam (Hollywood of Tamil Nadu) the film world too has not been immune from politics. While some actors, artistes and film directors are aligned to either the DMK or ADMK others have remained somewhat non - aligned taking care not to fall foul of whichever party or CM was in power.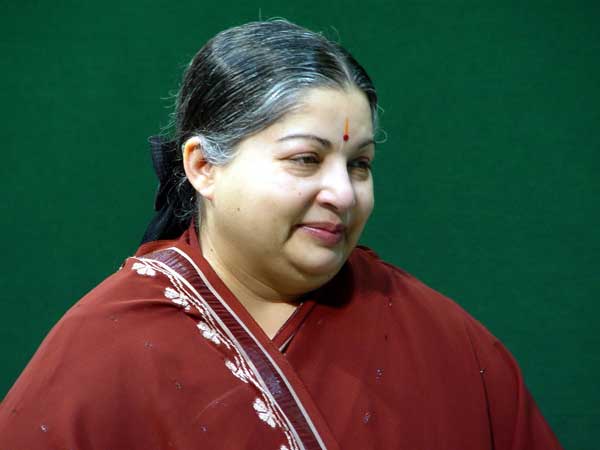 TELEVISION
A further dimension in recent times has been the advent and growth of the Television industry. Politics has pervaded the TV sphere strongly in Tamil Nadu. The TV factor is the cause for current friction between Jayalalithaa and Kamal Haasan on account of 'Vishwaroopam'.

In the beginning was the 'Sun' TV which is now a powerful media conglomerate. The 'Sun' group is run by the Maran brothers Kalanidhi and Dayanidhi. They are the sons of former Central cabinet minister and DMK stalwart 'Murasoli' Maran. 'Murasoli' Maran who is no more, is the nephew of DMK leader Karunanidhi. Kalanidhi and Dayanidhi are Karunanidhi's grand nephews.

While the Maran brothers were loyally subservient to Karunanidhi and the DMK when 'Murasoli' (so called as he edited the DMK paper 'Murasoli') Maran was alive there was a family squable later. This led to Karunanidhi divesting himself of his share in 'Sun' TV. The Karunanidhi family then started the 'Kalaignar' TV on their own. Karunanidhi is widely referred to as 'Kalaignar' or Artiste.

The "Raj TV" is run by a businessman called Rajendran closely associated with Karunanidhi. Thus 'Raj TV' is also aligned to the DMK.

The grip of the DMK on TV led to the ADMK also getting into the act. The Jaya TV named after Jayalalithaa was started. It is run by a company called Mavis Satcom Ltd. When the company was formed its address was Jayalalithaa›s residence at Poes Garden in Chennai. While Jayalalithaa maintains an overt 'distance' with Jaya TV it was until recently run by members of the Shashikala Natarajan extended family. Shashi as she is called is regarded as the 'Uyirtholi' (life friend) of Jayalalithaa and is her live-in companion.

Vijayakanth who leads the DMDK has also started a TV called 'Captain TV'. Vijayakanth is popularly referred to as 'Capt' because of the role he played in the runaway hit movie 'Captain Prabhakaran'.

The Pattaligal Makkal Katchi (PMK) a casteist party catering to the Vanniyar community is led by a medical doctor Ramadoss. The PMK runs a TV called 'Makkal TV'.
Former Congress party minister and ex-state leader of the party in Tamil Nadu V.M Thangabalu runs a TV called 'Mega TV'. Another Tamil Nadu Congress stalwart and legislator belonging to the GK Vasan led faction of the party is Vasanthakumar who owns 'Vasanth TV'.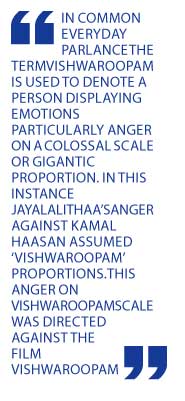 SCENARIO
In this scenario there is stiff competition among the various TV›s to attract viewers and increase ratings. Apart from telecasting mega serials and soap operas another easy way to achieve this is to screen films on TV prime time. The aim is to show the latest productions as soon as possible. For this the politically oriented Television stations resort to a 'carrot and stick' method where financial incentives on the one hand and political pressure on the other is used to gain satellite TV rights.
Most film producers are careful in this and offer the least resistance to the TV's run by political parties in power. The Film fraternity also gravitates more towards the party in office. Thus when Karunanidhi was CM there were numerous film-related public events where the octogenarian was chief guest. Likewise after Jayalalithaa became CM the' Jaya TV' is able to screen the latest movies on its channels by procuring satellite rights more easily.

Most film producers have been content in the past to grant the Satellite rights of their films to the TV Channels linked to dominant political parties. This situation has changed somewhat in recent times because of growing commercial competition as opposed to political manipulation. This change is mainly due to 'Star Vijay' or 'Vijay TV'.

This TV was begun in 1994 under the auspices of 'Golden Eagle Communications' by Tamil Nadu based Liquor baron NPV Ramaswamy Udayar popularly known as 'Saaraaya'(Arrack) Udayar. Within a short time the TV ownership was transferred to another Liquor baron Vijay Mallaya who re-named it after himself as Vijay TV. In 2001 'Vijay TV' was acquired by Global media magnate Rupert Murdoch.

A common flaw among the politically owned TV's was the blatant bias and partisanship towards respective political parties and leaders. The 'news' in these TV's was hopelessly one - sided. The 'Jaya TV' news broadcasts were often the reading in full of statements by Jayalalithaa or favoured party leaders.

In such an atmosphere the comparatively independent and unbiased 'Vijay TV' attracted discerning non -partisan viewers. The Channel also pioneered reality shows the chief among which is the 'Super Singer' competitions for adults and juniors. Then came the popular 'Coffee with Anu' show where notables were engaged in delightful conversation by Kamal Haasan›s niece and film actress Anuhasini Haasan. There are also quiz shows, group debates, one to one discussions and investigative reports. All this plus the mega serials have led to 'Vijay TV' becoming the most popular TV in Tamil Nadu and also among Tamil homes abroad.





VIJAY TV
In recent times "Vijay TV" has aggressively penetrated the field of satellite TV screening rights of films too. Since "Vijay TV» lacks political clout it has sought to compensate for such deficiency by raising the ante in purchasing. Many Tamil film producers were made happy when «Vijay TV» began to pay high prices for satellite rights. This led to other TV companies also being forced to offer higher rates. The market has really perked up now. Today a small budget film with lesser known or unknown actors fetches one to five million rupees in satellite rights. Mega productions with popular stars get around fifty to hundred million rupees per film.

After Jayalalithaa became CM again in 2011 the «Jaya TV» has been actively acquiring satellite rights for films. Utilising political pressure the TV company has been purchasing film screening rights for relatively cheap prices. To counter this unfair competition «Vijay TV» has been forced to jack up their purchase prices. It is said that the film «Thuppakki» was bought for a nine digit figure.

It is against this backdrop that the 'Vishwaroopam' issue has to be viewed. The film was co -produced, written and directed by Kamal Haasan. Apart from starring in it Kamal also wrote the words of a few songs and sang them. Former Actress Gauthami with whom Kamal Haasan shares a home now was in charge of costumes. His younger daughter Akshara is an assistant director for the film. Kamal›s elder daughter Shruti is an actress, musician, singer and dancer doing well in Tamil and Telugu movies.

"Vishwaroopam" is a work of fiction loosely based on some factual incidents related to the Al-Qaeda. It is a technical masterpiece on par with many Hollywood films. Naturally, production costs have been high and are estimated at 95 crore rupees (950 million). Kamal has mortgaged all his immovable assets to raise funds for the film. After much delay the film was set for release in January this year.

Kamal Haasan was born on November 7 1954. He celebrated his 58th birthday last year. As was the custom among many celebrities of the Tamil tinsel world, Kamal Haasan paid a courtesy call on November 7, 2012 to CM Jayalalithaa. This was to obtain her greetings/blessings and best wishes on his birthday.





JAYA TV
During conversation the topic of «Vishwaroopam» came up. Kamal Haasan waxed eloquent about his pet project. Jayalalithaa was impressed. She then requested Kamal Haasan to sell satellite rights of the film to «Jaya TV». Kamal was taken aback but said he was ready to do so if a mutually satisfactory arrangement could be made. Jayalalithaa then said that executives from «Jaya TV» would finalise matters in due course with Rajkamal films.

Initially matters went off well and the rights to telecast the audio release function was given to «Jaya TV». The Tamil Audio release was launched on December 7, 2012 in three places namely Madurai, Coimbatore and Chennai. The songs were written by Vairamuthu and Kamal Haasan. The music was composed by the Shankar-Ehsan-Loy trio. The singers are Shankar Mahadevan, Suraj Jagan, Benny Dayal, Nikhil D›Souza and Kamal Haasan himself.

Problems however arose over the satellite rights to screening the film. The «Jaya TV» offer was ridiculously low whereas Kamal being under heavy financial liabilities was desperate for higher rates. «Vijay TV» stepping in offered a nine digit figure which «Jaya TV « could not match. So telecasting rights were given to «Vijay TV» which promptly began promoting the film on its channels.

The awarding of «Vishwaroopam» satellite rights to «Vijay TV» angered Jayalalithaa. She took it personally and felt humiliated and insulted. Then came another incident which added more fuel to the raging fire in the heart of the «Goddess of the Heart»». The gravity of that incident from Jayalalithaa›s perspective can only be understood by viewing it in the context of recent political developments at an all India level

The political scenario in India has undergone drastic changes in the past few decades. The days when a monolithic Congress party ruled the country with a viable majority relying on its own strength alone are long gone. What has emerged now is a fluid situation where the central Government in New Delhi is forged together by an assortment of political parties.





CONFIGURATIONS
There have been configurations as in the years 1998 - 2004 where the Bharatiya Janata Party (BJP) has formed governments with the support of smaller parties. Likewise the Congress party has been in power from 2004 onwards with the support of smaller parties representing regional and minority interests.
There have been also instances of a collective of parties forming governments with either the BJP or the Congress supporting it from outside. The VP Singh Govt. from 1989 - 90 had BJP support. The brief tenure of Chandraselhar had Congress support. The broad coalition governments of Devegowda and Inder Gujral from 1996 to 98 had Congress support.

In this evolving scenario there has emerged a distinct pattern where only a coalition of parties is able to form a stable government at the Centre. In this setup, powerful regional leaders from smaller parties can also aspire to be Prime ministers of the country if and when suitably acceptable at opportune moments.

Tamil Nadu CM Jayalalithaa is also a strong regional leader with prime ministerial aspirations. This Brahmin woman of Srirangam Iyengar antecedents has a giant sized ego and limitless vanity. Her slavishly devoted party members cater to this egoistic vanity by venerating her as a living goddess. In recent times they have sung paeans of praise to their leader by addressing her as the future prime minister of India. Posters and newspaper advertisements to that effect are displayed. Obviously this is done with Jayalalithaa›s consent.

Jayalalithaa has a serious ambition of becoming prime minister with the support of a collective of parties including the BJP. Whether this hope is realistic or feasible is not the question. What is important here is to understand that Jayalalithaa firmly believes that she is destined to be the first Tamil Prime Minister of India.
In such a situation anyone whom she perceives as a possible rival is regarded as a deadly enemy. In the current context there is only one man from Tamil Nadu who has the qualifications, experience, ability and political acumen to be a future prime minister of India. This is none other than the Congress Minister of Finance Palaniyappan Chidambaram.





CHIDAMBARAM
Political analysts feel that the heir apparent to Premier Manmohan Singh in the Congress is Rahul Gandhi. Nevertheless it is felt that Rahul would first become a cabinet minister for some years before ascending the prime ministerial throne. With Manmohan Singh opting to retire soon there is an opening for an «interim» prime minister. It is here that the Harvard educated sophisticated, Verti-clad Chidambaram fits the bill. Many in Tamiil Nadu opine that the «Verti clad Thamizhian» would become the first Tamil premier of India. Any talk or speculation about Chidambaram as prime minister angers Jayalalithaa as she sees herself as the chief contender from the state.

On December 29th 2012 there was a Book launch at the Kamarajar Hall in Chennai. A book titled « P. Chidambaram: Oru Paarvai» (P. Chidambaram: A Gaze) was released. It was a collection of seventy articles extolling the virtues and magnifying the merits of this prime ministerial aspirant. The book was formally released by DMK leader and ex - CM Karunanidhi. The first copy was given to Chidambaram›s mother Lakshmi Aachi.

Among the many speakers at the event was Kamal Haasan an admirer of Chidambaram. Kamal who has a convoluted, cryptic style of speaking at times referred to Chidambaram as being a potential premier.

Speaking in Tamil Kamal Haasan reportedly stated as follows -»Although it is said that the Finance Minister, who is at the top should step down, he sits opposite to the stage among the audience. Do not ask him to step down any further. Man should climb the ladder of fame and not step down. But he needs to do more. He needs to accomplish. So, although there have been hassles, we remain strong because the problems have made us strong. Since the Finance Minister has a good name, he would get added responsibilities. I too desire that he gets added responsibilities. I have the right to speak about that desire. Fulfill my desire please. My desire if fulfilled would bring a surge of happiness.»

Kamal ended his speech by adding that his desire was for a «verti-clad Tamil to be the prime minister of India». This received thundering applause. Karunanidhi then added his own comment saying that the desire for a verti-clad Tamil prime minister meant that a saree-clad Tamil should not become prime minister. This was a reference to Jayalalithaa.





FURIOUS
When this was reported to Jayalalithaa she was irritated. Though Kamal Haasan had not explicitly referred to her the mischievous interpretation given by Karunanidhi placed him in an embarassing position vis-a-vis Jayalalithaa. Already annoyed over the denial of TV rights for 'Vishwaroopam' Jayalalithaa›s negative feelings towards Kamal were further aggravated. She was furious; as furious as a woman scorned.

The title 'Vishwaroopam' is from the Hindu scriptures where Lord Vishnu the protector assumes an omnipresent form. According to the epic «Mahabharatha» Lord Vishnu in his Avatar as Krishna is the charioteer of Arjuna. After rendering the «Bhagavad Gita» on the Kurushetra battlefield, Krishna is asked by Arjuna to reveal his cosmic form. This Krishna does assuming the magnificient 'Vishwaroopam'or 'Vishwaroop' revealing his celestial manifestation.
In common everyday parlance the term Vishwaroopam is used to denote a person displaying emotions particularly anger on a colossal scale or gigantic proportion. In this instance Jayalalithaa›s anger against Kamal Haasan assumed 'Vishwaroopam' proportions.This anger on «Vishwaroopam› scale was directed against the film «Vishwaroopam».

The vengeful nature of Jayalalithaa came to the fore. She now wanted to teach Kamal Haasan a bitter lesson. Kamal›s vulnerable spot was his film 'Vishwaroopam' for the production of which he had gone into debt. If the showing of the movie could be sabotaged and undermined that would inflict unbearable financial losses upon the brilliant thespian cum filmmaker.

To bring down Kamal Haasan his film had to be targeted. For her to exercise this cattiness without exposing her hand, the cunning CM needed a cat›s-paw. It is here that the services of a Tamil Nadu Muslim Legislator came in handy. «Operation Vishwaroopam» commenced. Wittingly or unwittingly Kamal Haasan played into the hands of Jayalalithaa by making a wrong move in good faith. This set in motion the campaign against 'Vishwaroopam'.

DBS Jeyaraj can be reached at djeyaraj2005@yahoo.com



---
Add comment

Comments will be edited (grammar, spelling and slang) and authorized at the discretion of Daily Mirror online. The website also has the right not to publish selected comments.

---