---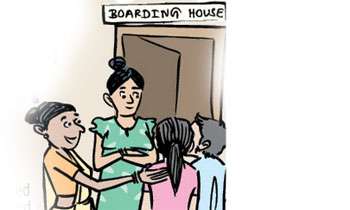 A young unmarried couple who had hired a woman to act as their mother, had rented out a room in Colombo posing off as brother and sister.
It was boarding place where accommodation was provided for students who read for higher education. The 'acting' mother who met the landlady said that her children were eligible to enter a higher education institute. and requested a room displaying her love towards the children. She was satisfied with one room.
As the land lady was not able to reject the request made by her, she arranged to share the room with the sister and another girl who was already there and a separate room was given to their brother.
With the passage of one week or two, the girl in the room observed the suspicious behaviour of the sister and brother. She understood that they were not siblings.
Later she understood that their addresses were different and the so called younger sister was older than the brother as well. Although she informed about this to the land lady, she had said that the rent was more important to her.(Pushpakumara Mallawaarachchi)