---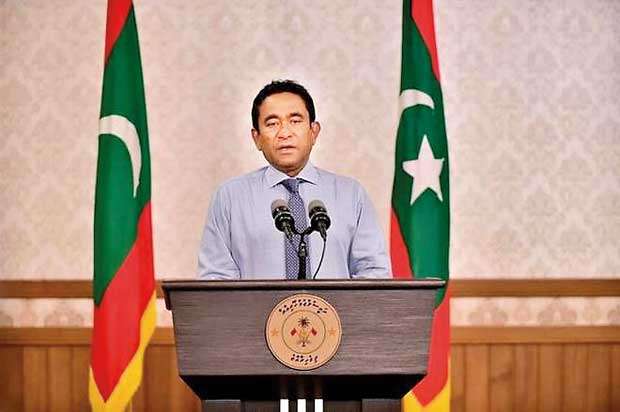 THE HINDU, 21st OCTOBER, 2018-The Maldives' top court on Sunday ended weeks of uncertainty by rejecting President Abdulla Yameen's controversial bid to annul last month's election results, upholding his landslide defeat to an opposition candidate.

The five-judge Supreme Court bench unanimously ruled that Mr. Yameen had failed to prove his claim that the election was rigged and a fresh poll was necessary in the Indian Ocean archipelago.

Under international pressure, Mr. Yameen initially conceded defeat after Ibrahim Mohamed Solih emerged the winner in the September 23 poll.
But the strongman ruler then filed an appeal this month, throwing the island nation into turmoil and attracting warnings from the United States and regional superpower India to respect the outcome.

Opposition activists celebrated outside the Supreme Court in the capital Male after the decision was read out, effectively drawing a line under Mr Yameen's five years of iron-fisted rule.

Opposition legislator Mariya Didi said Mr. Yameen — who lobbied the Supreme Court in 2013 to nullify election results in his favour — should now allow a smooth transition of power.

"We are pleased that the court ruled unanimously to uphold the will of the people," Didi said on Twitter.

"The case was based on conjecture and conspiracy theories."