---
Lunar days and their significance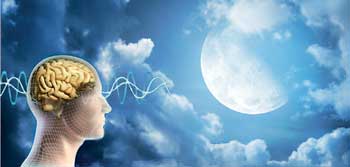 We in our previous article on the above subject explained what the Lunar calendar and the Lunar Day -Tithi are.

According to Lunar calendar, a day is called 'Tithi'. 28 days plus the New Moon day and the Full Moon day make a lunar month.
Origin of Numerology

Although Numerology is looked on as a separate discipline today, it had been initially an integral part of Astrology in ancient India, Sumer, Babylonia and in several other ancient civilizations. However, it had later developed as a separate subject and it was known as Shabdha Shastra in Ancient India.
Moon and its influence on man

Although the Moon is a satellite of the earth, the ancient Indian seers have reckoned it as one of the nine planets or Navagraha for purposes of Astrological calculations.

In Astrology, the Moon is described as the Queen of the planetary system and as the 'planet' having the greatest influence on man and the terrestrial phenomena.
Rules over human mind

The Moon, according to Astrology rules over the human Mind and is largely responsible for shaping the personality and the character of an individual. The Lunar Day or the Tithi on which a person is born is also responsible for the personality traits, subject, of course, to several other modifying factors.
The personality traits specific to those born on different Lunar days or Tithis are as follows:

Tithi:1 (Pelaviya):Native is a learned person whose main source of income comes from the government. He possesses discerning and discriminating powers. He is very dynamic and proactive and would pursue his goals in life with drive and motivation. He would have several children.

Tithi: 2 (Diyavaka): Native is kind and generous and has a pleasing personality. He is noble in thinking and conduct. He is very prosperous. He enjoys a good reputation.

Tithi 3: (Tiyavaka): Native is very passionate. He takes up residence in a place far away from his native place. He is well educated. He is a good conversationalist. A fear of some lurking danger constantly plagues his mind.

Tithi: 4 (Jalavaka): Native is physically strong and aggressive. He is frugal-minded, but would fall into debt. He has an insatiable craving for sensual pleasures. He is gullible and gets embroiled in law suits. He gains a deep knowledge by reading sacred books. He travels a lot.

Tithi: 5 (Viseniya): Native is lean and tall. He is kind and compassionate towards all living beings. He receives recognition and honours from the state. He is a voracious reader. He is studious and is fond of travelling far and wide.

Tithi: 6 (Sayavaka): Native is true to his word and is respected for his trustworthiness. He is intelligent, wealthy and has several sons. He is not physically strong. He is short-tempered and can be easily provoked.

Tithi: 7 (Satavaka): Native gets more daughters than sons. He holds a high position. He is a lover of arts. He is subject to phlegmatic disease. He observes religious rites with devotion.

Tithi: 8 (Atavaka):Native gains a position of command and authority. He is kind-hearted and is fond of his spouse and children. He would have marital happiness, but would have no mental peace. He is prosperous and would suffer from phlegmatic diseases.

Tithi 9 (Navavaka):Native is intelligent, but would use harsh language. He is not ready to help his relatives. He is very passionate and gets a bad reputation for his bad conduct. He has a strong physique. He is not fortunate enough to get a good wife and good children. However, he would achieve great fame for an unusual achievement.

Tithi 10 (Dasavaka): Native would be learned and religious. He would be generous and courteous. He would have an attractive personality. He would win over people by his oratorical skills. He would be wealthy.

Tithi: 11 (Ekolosvaka):Native is wealthy and religious-minded. He would have servants at his beck and call. He would be righteous in his conduct and would have a clear conscience as he does no wrong to anyone.

Tithi 12 (Dolosvaka): Native is fond of water sports. He is good at maintaining relations with others. He is generous and enjoys giving. His main income comes from the government. He would get a comfortable residence to live in. he would be a scholar of repute.

Tithi: 13: (Telesvaka): Native would be wealthy, bold, clever and chivalrous. He is over-sexy and greedy. He possesses a good personality.

Tithi: 14 (Tudusvaka):Native shows a calm and serene exterior, but he is hot tempered. He would be bold and courageous and would not tolerate other's views and would often get involved in arguments. He is very passionate and would have several extra-marital affairs.

Tithi: 15 (Pasalosvaka): Native would bring fame and honour to the family. He is good- hearted and is always cheerful. He would have a supple and attractive physique. He would be fair-minded and compassionate. He would be generous and benevolent.

Tithi: 15 (Amawaka):Native would not have a strong physique. He would have a good temperament and would be kind and considerate. He would look after his parents. He would get a wanderlust – penchant to go round the world visiting interesting places. He would suffer many setbacks and disappointments in life.
We are inviting our readers to send in their issues and questions they have with regard to astrology and palmistry as we are ready to help them and educate them on this age-old scientific art. You can reach us on dailymirrorstars@gmail.com