---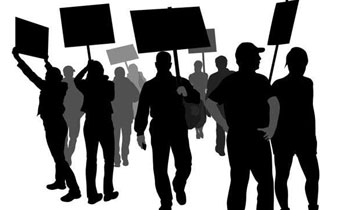 The University Trade Union Joint Committee (UTUJC) today said that the work stoppage by the non-academic staff of state universities would continue in the absence of a positive response from the authorities regarding their demands.
As a result 15 State universities and other institutions under the University Grants Commission (UGC) are at a standstill for the fifteenth day as at yesterday.
UTUJC Chairman Edward Malwattage said they had launched this work stoppage over six demands relating to their employment, which they had proposed one and half year ago, including a salary hike.
"Although the work stoppage which began on February 28, was continuing for the fifteenth day the entire higher education system is facing a serious problem. The authorities have failed to provide us with a solution," he said.
Mr. Malwattage said they had decided not to engage in any maintenance or repairs of emergency breakdowns of water and electricity supplies at the universities from yesterday.
He said discussions were continuing with student unions attached to the State universities with a view to supporting the work stoppage carried out by the non-academic staff. (Kalathma Jayawardhane)