---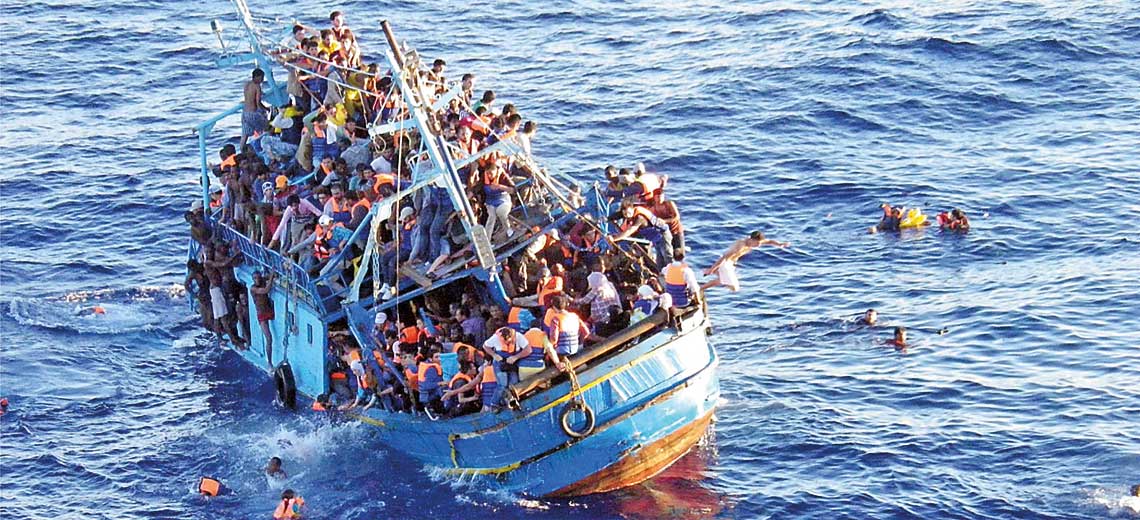 Modern slavery and human trafficking have become the world's third largest money spinning businesses and third fastest growing criminal industry.

Although modern slavery and human trafficking have so far not plagued Sri Lanka, this has become a serious global issue. Unless quick action is taken to combat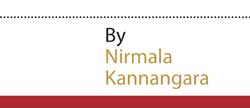 these issues, rescue the victims and bring the traffickers to book, the number of men, women and children that are trafficked and forced into commercial sexual exploitation and modern slavery would continue to rise.

According to International Labour Organization statistics, approximately 25 million adults and children globally are in forced labour, held in debt bondage and are working under slave-like conditions.

This was revealed when foreign journalists had an audience with several high-profile US Government officials and non- governmental organizations in Washington DC, Houston TX and Los Angeles CA, recently. The tour was organized by the US Department of States.

When the personally had interviews with Senior Officers from the Diplomatic Security- US Department of State, US Department of Homeland Security, US Department of Health and Human Services, US Department of Labour, Special Advisor to the Mayor of Houston and several non-profitable non-governmental organizations, it was brought to the notice how effectively they are rescuing the trafficking victims, providing them with medical care to overcome physical and psychological trauma they have undergone, rehabilitating them, providing shelter and their basic needs and even securing employment while the traffickers are brought to book and given the maximum punishment according to the crimes committed.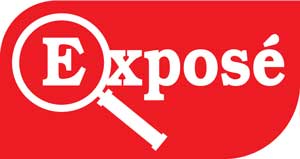 According to an official from the Houston Task Force, the police alone cannot combat slavery and human trafficking without the extended support given by the non-profitable, non-governmental organizations to crackdown the menace they are now facing. They are of the view that the traffickers should hold criminally accountable for engaging in human trafficking and the law enforcement authorities should not impose suspended sentences, fines or administrative penalties in place of prison sentences.

TREATED LIKE ANIMALS
"The traffickers treat the victims not as humans, but like animals. Since trafficking is a money driven business, more and more who want to become rich without any hard work are getting involved in this racket. The biggest challenge we face is to find who the traffickers are, locate where adults and children are being held in slavery or sex exploitation and to rescue them. We give first priority to rescue the victims and get them out of danger and then arrest the traffickers and produce them for further legal action. The minimum prison sentence for sex trafficking is 15 years," the Houston Task Force official said.

According to the US Department of State, the use of children in the commercial sex trade is a punishable offence and sex trafficking has brought devastated consequences for children including long lasting physical and psychological trauma, HIV/ AIDS, drug addiction, unwanted pregnancy, malnutrition, social ostracism and even death.
According to International Labour Organization statistics approximately 25 million adults and children globally are in forced labour
Once victims are identified they are assured of receiving the support and resources they need

Meanwhile, Acting Deputy Director, Office to Monitor and Combat Trafficking in Persons (TIP Office) of US Department of States, Laura Svat Rundlet told the that Prosecution, Protection and Prevention ('3P' model) effectively help to combat human trafficking. "We employ an array of tactful individuals to fight against human trafficking and to implement effective strategies to confront modern slavery. In the annual Trafficking in Person's Report we have analyzed whether all forms of human trafficking have been criminalized. Investigations are carried out vigorously, traffickers are prosecuted, they are convicted and made to realize what heinous crimes they have committed. Trafficking in persons, human trafficking and modern slavery are interchangeable. Sex trafficking, forced labour and unlawful recruitment and the use of child soldiers are among other various forms of human trafficking which all amount to a crime involving exploitation," the Acting Deputy Director said.
According to her, once a victim is identified he/she is ensured that they receive the support and resources they need. After identifying the victims, the system has to ensure that their rights are met and needs are provided. They have to give them the opportunity to return to a life of their choice.



BAD IMMIGRATION POLICIES
Jean Bruggeman Executive Director, Human Trafficking Legal Center said that human trafficking takes place due to bad immigration policies and that the US is experiencing human trafficking. "Unless the sex trade is criminalized in the US, trafficking cannot be stopped. From our studies we have noted that underprivileged and discrimination have driven people to be sex workers. Those who have been convicted, with their cases relating to sex exploitation or human trafficking, will see that the efforts taken to bring them back to the main stream would encounter difficulties. If the victims come out with the truth as to on whose instructions they were engaged in this illegal 'business' it would be the quickest way for them to get out of jail. Although the children under 18 years- victims of trafficking, cannot be arrested, they can be prosecuted. We have to respect human rights of trafficking survivors," Bruggeman said.
Human trafficking is involved in recruitment, smuggling, abducting, transporting, harbouring, buying or selling of a person by means of force, fraud, threats or coercion for the purpose of labour or sexual exploitation which includes minors engaged in commercial sexual activities
-Ugarte

John Freeman, Supervisory Special Agent of the Diplomatic Security, US Department of State said how he coordinates human trafficking and other specialized investigations for the Criminal Investigations Division at the US Department of State Diplomatic Security Division and added that his office works hand in glove with the FBI and Homeland Security to apprehend those who are engaged in visa and passport frauds. "We get lots of calls and e-mail daily and we investigate as to how the labour and sex traffickers have obtained visa for the victims in case they have been trafficked from a foreign country. If the victims provide us with what we are looking for, they can be freed," Freeman said.

When asked whether he or his office have ever received orders from the high-ranking officials to drop investigations against the traffickers, as it is said that the trafficking are taking place with the involvement of powerful individuals, Freeman told this newspaper that there is no trend as such in the US. "No one comes to lay terms and conditions to us. We have been given a free hand to conduct investigations based on the information we receive. Labour and sex trafficking are not a menace only to the US, but to the entire world," Freeman affirmed.

Polaris is a non-governmental organization and a leader in the global fight to eradicate modern slavery systematically and disrupts the human trafficking networks that rob human beings of their lives and their freedom.
HOTLINE
Director Polaris, Brandon Bouchard explained how they began operating the National Human Trafficking Resources Center hotline that helps not only those who are trapped in trafficking in the US, but other countries as well. Although the location of their organization is not revealed even to the visiting foreign media, all the media personnel were taken to their office and showed how their hot line is operated, calls are eternally received through the hotline numbers from trafficking victims right round the clock.

"We started in 2002 with two employees and by now we have a staff of 50 to 60 who are working round the clock on the hotline. We get more than 4, 000 calls per week. There are more than 9,000 massage parlours across USA where sex exploitation is taking place. These places have to be scrutinized carefully to arrest the traffickers and to rescue victims. We have trained hotel and airline staffers how to identify the traffickers and victims from their movements. Over the past 10 years we have come across more than 35, 000 human trafficking cases. We are able to obtain details about the traffickers either from the victims or from the general public," Bouchard added.

Meanwhile, Executive Director Bilateral Safety Corridor Coalition, Marisa Ugarte told Daily Mirror how she has worked for more than 20 years in support of exploited men, women and children by assisting the risk through public awareness programmes that encourage national and international authorities to eradicate human trafficking.

"Human trafficking is involved in recruitment, smuggling, abducting, transporting, harbouring, buying or selling of a person by means of force, fraud, threats or coercion for the purpose of labour or sexual exploitation which includes minors engaged in commercial sexual activities. We have round the clock emergency response teams for crisis intervention, trafficking assessment, identification and assistance in the US and Mexico. We advocate the rights of victims, provide emergency shelter and stable housing," Ugarte said.
THE MEXICAN BORDER
According to her, organ trafficking too has become an issue in the US and how children are trafficked through the Mexican border to San Diego, California. "The Mexican border is the issue as the Mexican-US border is around 3218km in length. Millions of vehicles pass through this border every day and the US Government is yet to find a way to check these vehicles whether each and every passenger has a valid visa to enter US and to find out who the traffickers among them are," she added.

She further said how sex trafficking is taking place in Chinese and Japanese illicit massage parlours that have mushroomed in San Diego. "The children are trafficked through sewerage passages. These children are forced to provide labour in agriculture and fishing industries. If we stop buying products from these places as child labour is involved with their production, we can put a stop to labour trafficking. Actions are being taken not only against the traffickers, but also against those who come to obtain the service from the vulnerable victims. As San Diego is a military town, the number one buyer in the sex trafficking business is Military personnel," Ugarte said.

The Children's Assessment Center (CAC) in Houston Texas is one of the main places that provides a professional, compassionate and coordinated approach to the treatment of sexually abused children and to serve as an advocate for all children in the US. Up to now the CAC has provided services for over 50, 000 sexually abused children and services designed to meet the physical and emotional needs of sexually abused children and their siblings. Family advocacy services are also routinely available to support non offending caregivers as part of the multi- disciplinary team response. The statistics are staggering. According to the CAC, one in every five children are sexually forced while browsing the internet. The average age for reported abuse is nine years and over 30% of the victims never disclose their experience to anyone. Thirty percent to 40% of the victims are abused by their own family members and the worst is that the victims of child sexual abuse report more symptoms of post-traumatic stress disorder, more sadness and more school problems than non victims.
---
Foreign sex workers in Sri Lanka
A higher official from Sri Lanka Police talking on conditions of anonymity told the how child soldiers had been recruited by the rebels during the three decade war and added that neither the Government of Sri Lanka nor the Police could take any action against the LTTE regarding forced labour. "Child soldiering is also a crime as they are unlawful recruitment. Very young girls and boys had been recruited forcibly by the LTTE and in some cases the children themselves had joined the paramilitary organization to safeguard their families. There were many reported cases where these children had been sent to the battle field as human shields. But we do not know whether these children were sexually abused by the rebels. However after the war concluded we were able to rehabilitate the devastated child soldiers who were undergoing physical and psychological consequences over the years," the sources said.
Up to now we have deported most of them and we have also taken action against those who were managing these massage parlours

He further stated as to how traffickers are using underage children in begging, mostly in and around Colombo. "We are handling a number of such cases and according to the victims, they are forced to beg on the streets to make money for the traffickers. These children are not allowed to leave, as rings of people are monitoring them. Though these children are provided with the basic meals, they are not paid for the 'jobs' they do on behalf of the traffickers. They work as slaves and are not allow to leave their 'jobs'. They are being held forcibly," sources claimed.

The sources further said how the Criminal Investigation Department of Sri Lanka Police opened an anti-trafficking unit in 2016 and legal action had been taken against an Uzbekistani lady who had trafficked two young girls from her country promising employment in Sri Lanka. "She was married to a Sri Lankan and they have been engaged in trafficking over the past several years. The two victims had been forcibly exploited in the sex industry although they were promised jobs in restaurants. The CID has been notified about this brothel and once raided the husband and the wife were each given a nine-year jail terms," the sources said. According to the sources, the National Child Protection Authority, the Sri Lanka Foreign Employment Bureau and the Department of Immigration and Emigration are working hand in glove to crackdown any trafficking cases. "There are only a few cases that have been reported to us. We have forwarded these cases to the CID for further investigations and to take action against the criminals. The police have raided many massage parlours in the country, especially in and around Colombo. At these massage parlours Chinese and Russians were engaged in offering sex to customers. These foreign sex workers cannot be identify as victims as they have come to Sri Lanka to engage in sex trade and were working on tourist visas. Up to now we have deported most of them and we have also taken action against those who were managing these massage parlours. Even the owners of these buildings had been questioned and action had been taken against them as well," the police sources added.