---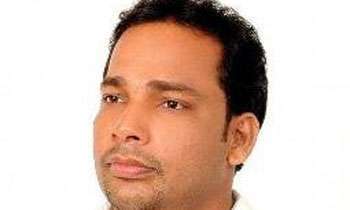 United National Party (UNP) Leader Ranil Wickremesinghe failed to serve the Tamil people though the Tamil National Alliance (TNA) stood by him for more than three years, Deputy Minister of Regional Development (Eastern) S. Viyalendiran said today.
Addressing a media briefing held at the Prime Minister's Office, he said the North and East should be developed first and then they can focus on finding solutions to the national question.
"The Eastern Province was ignored during the Ranil Wickremesinghe-led government. The Northern and Western Provinces have development ministries but the Eastern Province does not. Therefore, I requested the President to appoint me as the Development Minister for the Eastern region," Viyalendiran said.
He said though there was a project to build 50,000 housing units in the North, not a single unit was built during the previous government's tenure and said he joined the government on a request made by President Maithripala Sirisena.
"This does not mean I support Prime Minister Mahinda Rajapaksa," he said. (Lahiru Pothmulla)