---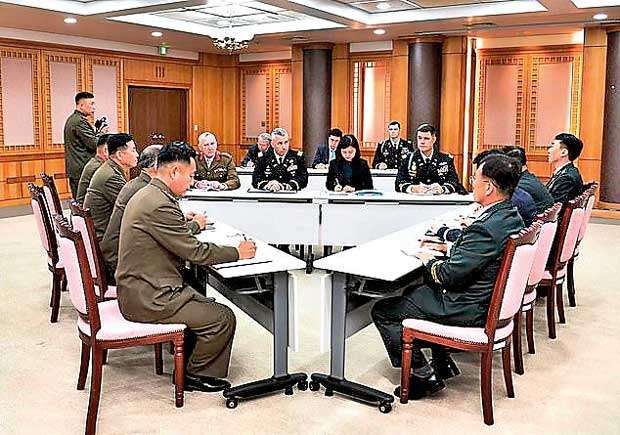 SEOUL, South Korea (Daily Mail), 22 October 2018- Military officers from the two Koreas and the U.S.-led U.N. Command met again at the Koreas' border village Monday to examine an ongoing effort to disarm the area.

Demilitarizing the Panmunjom village inside the Koreas' heavily fortified border was among many agreements the Koreas struck in September to lower military tensions between the rivals.

Under the deals, troops from the Koreas began clearing mines from Panmunjom earlier this month before withdrawing weapons and guard posts there. They eventually plan to have 35 unarmed personnel from each side guard the village.

Monday's trilateral talks are the second in kind in about a week. Officially, the village is jointly overseen by North Korea and the U.N. Command, a legacy of the 1950-53 Korean War that ended with an armistice, not a peace treaty.

The talks are to review the demining work and discussing future steps in the area, South Korea's Defense Ministry said in a statement.