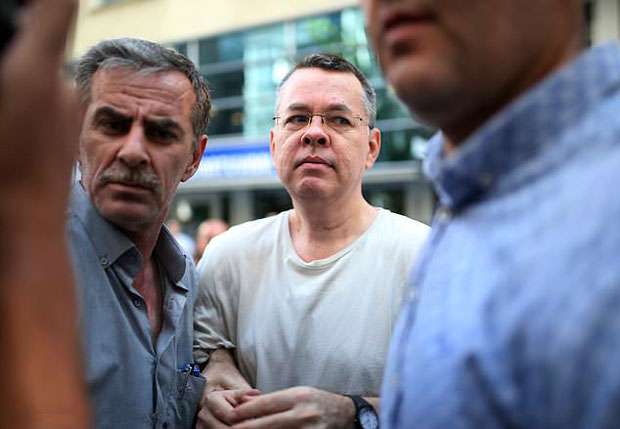 US, (Daily Mail), 26 July 2018 - President Donald Trump says the United States will impose sanctions on NATO ally Turkey over a detained American pastor held on terror and espionage charges.

Shortly after the possibility of sanctions was first announced by Vice President Mike Pence Thursday, Trump wrote on Twitter that the U.S. 'will impose large sanctions on Turkey for their long time detainment of Pastor Andrew Brunson.'

'He is suffering greatly. This innocent man of faith should be released immediately!' the president added from aboard Air Force One as he flew to Iowa for an event.

Turkey's foreign minister, Mevlut Cavusoglu, quickly responded, also via Twitter:

'No one dictates Turkey. We will never tolerate threats from anybody. Rule of law is for everyone; no exception.'

Brunson, 50, an evangelical Christian pastor originally from North Carolina, was let out of jail Wednesday, after 1 1/2 years, to serve house arrest because of 'health problems,' according to Turkey's official Anadolu news agency.