---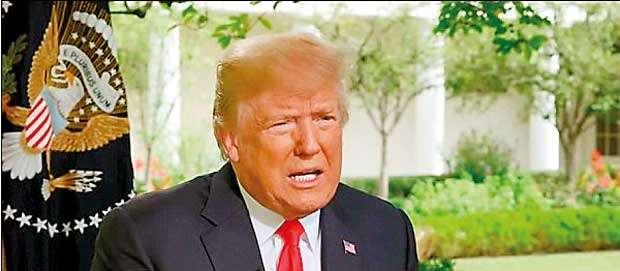 by john wagner
President donald trump predicted in an interview broadcast thursday that the stock market would crash and "everybody would be very poor" if he were to be impeached by the U.S. house of representatives next year. Trump was asked about the prospect during an interview on "fox & friends" by host Ainsley Earhardt, who noted that democrats are vying to take control of the house in the November elections.

"you know, i guess it says something like 'high crimes' and all. . . . i don't know how you can impeach somebody who's done a great job," trump said in the interview, which was recorded wednesday.
"i'll tell you what, if i ever got impeached, i think the market would crash," he said. "i think everybody would be very poor because without this thinking, you would see numbers that you wouldn't believe." he went on to tout the performance of the U.S. economy under his stewardship and suggest it would have fared far worse if democrat hillary clinton had been elected in 2016.

under the U.S. constitution, presidents may be removed for "treason, bribery or other high crimes and misdemeanors."

talk of possible impeachment of trump has accelerated this week with the guilty plea of trump's former personal lawyer, michael cohen, in federal court in manhattan, and the conviction of trump's former campaign manager, paul manafort, in federal court in alexandria, virginia.

(c) 2018, the washington post aug 23, 2018 -
washington -
---
Trump considering pardon for Paul Manafort
Washington, (Reuters), Aug 23, 2018 - US President Donald Trump said he would consider pardoning his former campaign chairman Paul Manafort, who was convicted on Tuesday of bank and tax fraud, according to a Fox News reporter who interviewed Trump. Fox News reporter Ainsley Earhardt said Trump told her in an interview on Wednesday that "he would consider" pardoning Manafort.