---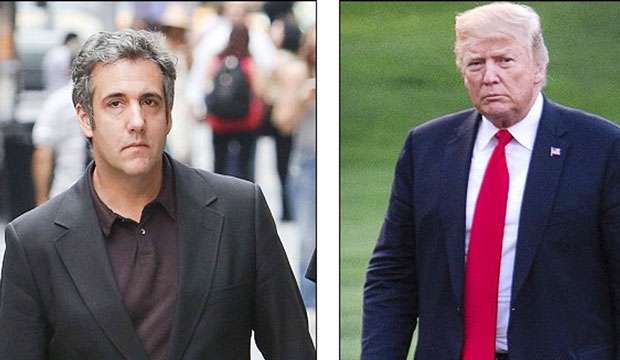 Michael Cohen is reportedly prepared to tell special counsel Robert Mueller that then-candidate Donald Trump knew and approved the June 2016 Trump Tower meeting between Russians and his campaign staffers.

Cohen, Trump's former personal attorney, alleged that Trump's son, Donald Trump Jr, was the one who informed him that the meeting would take place.

During the meeting, the Russians were expected to dish out dirt on Trump's Democratic opponent, Hillary Clinton.

Don Jr, his brother-in-law Jared Kushner and Paul Manafort, who was Trump's campaign chairman at the time, were all at the meeting.

According to CNN, sources claim that Cohen is willing to make that assertion to Mueller, but he doesn't have evidence, such as audio recordings, to corroborate his claim.

Cohen did not immediately respond to a request for comment.

The president has previously denied knowing in advance that the meeting was going to take place, and he has denied that there was any collusion between his campaign and Russia.

In a January letter to Mueller, Trump's lawyers said the president 'dictated a short but accurate response' to the first report that his son, Don Jr, and others had met with the Russian lawyer during the 2016 presidential election.

The New York Times revealed the existence of the letter last month. The Trump Tower meeting - and the White House's initial response to the first reports of the meeting - has been a key moment in Mueller's investigation into whether anyone on the campaign colluded with Russia and whether Trump obstructed justice.
US, (Daily Mail), 27 July 2018