---
"Teldeniya Burning!" – that's how one commentator puts it. Conclusions are being drawn, inferences are being made, and all the while the nation has been numbed. What we do know until now, beyond a

doubt, is that the race card has been pulled up. Again. This time around, though, it's not just a riot or a case of a few extremists pulling up that card. It's to do with an entire region going up. In flames. True, the assailants have been identified and justice has, to the best of the ability of its purveyors, been meted out. But Teldeniya is still burning, and irrationalism is still up and around and about.

This is not the first time that a race riot has cropped up in Sri Lanka and it will not be the last either. One of the most inscrutable facts about living in a "multicultural country" is that rifts between various sects is an inevitability we must be vigilant about. It's much worse in other countries – they have had their own share of July '83s and Aluthgamas on a scale that considerably dwarfs our own harrowing encounters with pogroms and riots – and much, much worse in countries which try to artificially conceal those rifts. The fissures that result from all these need an outlet. They find it eventually, sometimes through the smallest ripple on the surface. It's that outlet we need to protect, from the kind of irrationality which greeted Teldeniya earlier this week. If we aren't vigilant enough, it can overwhelm the entire country.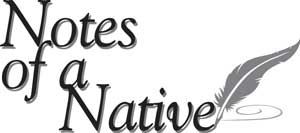 But we already know this. We've been told about this by our politicians, our clergymen (even the extremists), and pretty much everyone else. In that sense I think it's apt to point out what a friend of mine posted on Facebook recently:

"We're all Sri Lankan": a load of recycled crap coming from elite-nationalism, from liberal Anglophiles for whom the concept of a multi-ethnic nation was handed over by the British. "We're all human": a load of recycled crap coming from old, failed humanism, which can only respond with slogans in face of violence, which can only reify majority-minority relations. Where should we turn to for a more radical humanism?
This is not the first time that a race riot has cropped up in Sri Lanka and it will not be the last either. One of the most inscrutable facts about living in a "multicultural country" is that rifts between various sects is an inevitability we must be vigilant about

The post is spot on, all the way, for two reasons: it repudiates the traditionalist liberalism which so often greets an Aluthgama or a Teldeniya, and it calls for a larger humanity that is not afraid of treading on radical territory. "Radical humanism": is this what we need to prevent a race riot from cropping up again, then? The answer to that, I believe, can be found in the reasons for the discontent which keep on getting ignored by your typical liberal humanist.

In Sri Lanka, as in every other country, populism has tended to transform into chauvinism thanks to expedient politicians. This is not a golden rule, it's an unfortunate fact that time and habit has turned into a golden rule. But the mistake committed by the typical liberal has been his confusion between addressing the concerns of the majority and repressing those concerns artificially. Both can be achieved through the law, but when the law is taken to repress, and not address, those concerns, they can turn out to be harmful in the long run, for both the (numerical and ethnic) majority and the minority.

The truth is that constitutional amendments, processes aimed at interethnic reconciliation, and tribunals whether domestic or foreign which purport to try out "war criminals", cannot and will not affect the people of this country for whom economic issues are much, much more paramount. The truth is that these amendments and processes, while important, are regarded with suspicion by most if not many people for the simple reason that they tend to brush away the concerns of the grassroots. The grassroots, in other words, matters, and these processes often ignore them. In the long run, this is neither productive nor conducive to the outcomes they envision and try to achieve.

"We're all Sri Lankan!" and "We're all human!" are hence posters and slogans the meaning of which will be lost to a vast majority of the people until, and unless, they are communicated in a way that makes sense to the grassroots. The ordinary Sinhalese, Muslim, Tamil, and Burgher (not to mention other ethnicities and sects thereof) on the street are more concerned with finding their daily bread. Finding that daily bread is predicated on a legitimate assurance that the law recognises everyone as equal citizens, socially and economically. In the absence of a proper legal framework, the fight for survival over such matters takes on a chauvinist character, and in the absence of the economic backdrop to that legal framework, laws that try to ameliorate inter-racial rifts lose their legitimacy. It's a circle that goes around both ways.

After all, what is history but a series of conflicts and lengthy wars that have been fought over land, and what is land but the ultimate reason for the fight for survival between races and sects? We need a humanism that makes a Teldeniya impossible, but we insist, by habit perhaps, on transforming that humanism into a series of candle vigils and silent protests near Lipton Circus and at Independence Square. Such humanism at best is cut off from the people and at worst caters to its own interests and outcome-preferences, which again tend to be cut off from the people. It's an ivory tower humanism we are seeing here, and far from dousing the "flames of racism" (as the poets would deign to call them), they end up providing more fuel for the fire. Just like that.

The ultimate target of these campaigners, most of whom sincerely envision a country free of chauvinism and racism, then, is not the elitist Anglophile or the indifferent universalist, but the ordinary member of the majority community: the Sinhalese farmer, teacher, civil servant, clergy, and of course businessman. They are part and parcel of the petty bourgeoisie, and it is they, and not the proletariat, who end up becoming the worst purveyors of chauvinism in this country. But they are precisely the demographic that is missed out, sometimes intentionally, often not, by the harbingers of peace.
And why? I don't know. What I know, right now, is that for another Teldeniya to crop up, and enflame the country, all it takes is indifference and ignorance, by the humanists, the Anglophiles, the elitists, the intellectuals.

My friend has called for a radical humanism. Will we affirm, or will we deny?
UDAKDEV1@GMAIL.COM