Teejay Lanka PLC reported some solid top and bottom line growth for the three months ended September 30, 2018, despite the challenges from the still high cotton yarn prices, as the weft knit fabric maker could expand capacity on a strong order book, arising from the GSP facilities it enjoys.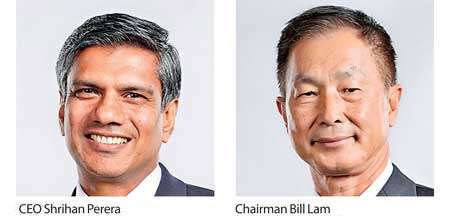 During the July-September period (2Q19), the company increased its revenues by 25 percent to Rs.7.63 billion from a year earlier, with better margins.
The gross profit rose by 15 percent year-on-year (YoY) to Rs.859.1 million.
The company said the gross margin during the second quarter improved to 11.3 percent, from 10.2 percent in the preceding quarter, supported by better loading and improved sales mix between the US and European Union (EU) volumes.
Over many quarters, the company's margins and profits were impacted by the rising cotton yarn prices – the key raw material used in weft knit fabric – but the price volatility is expected to ease out during the end of the third quarter, boding well for the performance in the fourth quarter, the company said in an earnings release.
"The overall market remains competitive with the price swings and high demand for low-cost products, which posed challenges on selling prices and margins," Teejay Lanka Chairman Bill Lam said.
Lam further expressed confidence in better performance in the second half.
"Amid these challenges, the group is gearing up for its peak quarters with the GSP benefit, where a potential surge in the EU business is expected. With a strengthened customer portfolio within the EU, US and Asian regions, the group is optimistic of the new plans formulated to bring in more business into this area and fully yield expansion in India for the second half of the year," he added.
The company reported earnings of 61 cents or Rs.425.5 million for the quarter under review, up 15 percent from a year ago. This was the fourth consecutive quarter of revenue and net profit growth for the company.
Meanwhile, for the six months ended September 30, 2018, the company reported earnings of Rs.1.00 or Rs.704.8 million, up 20 percent from the same period last year.
The top line rose by 25 percent YoY to Rs.14.4 billion.
As at September 30, 2018, Brandix Lanka Limited held a 33.08 percent stake in Teejay Lanka, while Pacific Textured Jersey Holdings Limited held a 27.91 percent stake.