---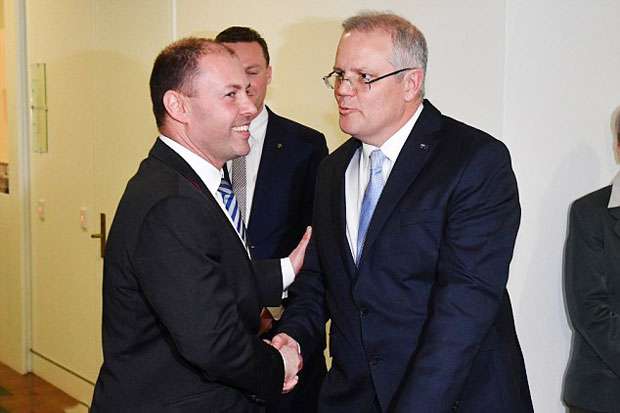 Scott Morrison is the new Prime Minister of Australia, the fifth in five years, following a week of bitter factional infighting which saw Malcolm Turnbull overthrown.

Mr Morrison prevailed in a three-way battle with former Home Affairs Minister Peter Dutton and Foreign Minister Julie Bishop. Ms Bishop was eliminated first after getting the lowest vote, and Mr Morrison then defeated Mr Dutton in the next round by five votes, 45 to 40.

Government Whip Nola Marino said the deputy position was won by Josh Frydenberg with an
absolute majority.

Mr Dutton congratulated Mr Morrison and Mr Frydenberg.

'I thank Malcolm Turnbull very much for his service as prime minister of this country and Julie Bishop who's been an amazing foreign affairs minister and deputy leader of our party,'
he said.

'My course from here is to provide absolute loyalty to Scott Morrison, to make sure we that we win the election and defeat Bill Shorten and make sure he's never prime minister.'

Mr Morrison, a known moderate, takes charge of a severely divided party after a week of ugly infighting.

His first job will be to try to bring the warring factions together and present a united front to voters ahead of an election due before May 2019. Mr Morrison also faces the challenge of maintaining the Government's majority ahead of a crucial by-election in the Sydney seat of Wentworth.
Australia, (Daily Mail), 24 August 2018