---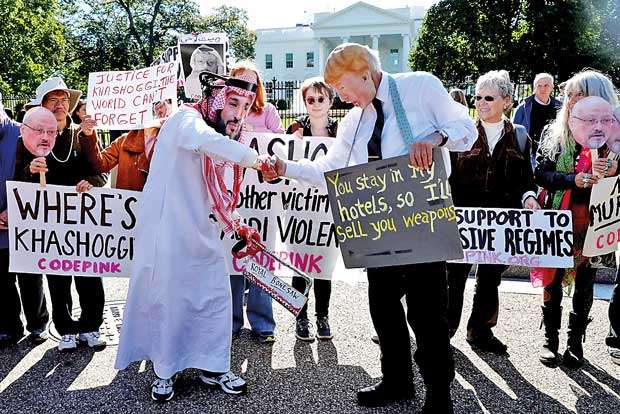 RIYADH REUTERS Oct 21 -As Saudi Arabia faced intensifying international scepticism over its story about the death of journalist Jamal Khashoggi, a senior government official laid out a new version of the death inside the Saudi consulate in Istanbul that in key respects contradicts previous explanations.

The latest account, provided by a Saudi official who requested anonymity, includes details on how the team of 15 Saudi nationals sent to confront Khashoggi on Oct. 2 had threatened him with being drugged and kidnapped and then killed him in a chokehold when he resisted. A member of the team then dressed in Khashoggi's clothes to make it appear as if he had left the consulate.

After denying any involvement in the disappearance of Khashoggi, 59, for two weeks, Saudi Arabia on Saturday morning said he had died in a fistfight at the consulate. An hour later, another Saudi official attributed the death to a chokehold, which the senior official reiterated.

Turkish officials suspect the body of Khashoggi, a Washington Post columnist and critic of powerful Crown Prince Mohammed bin Salman, was cut up but the Saudi official said it was rolled up in a rug and given to a "local cooperator" for disposal. Asked about allegations that Khashoggi had been tortured and beheaded, he said preliminary results of the investigation did not suggest that.