---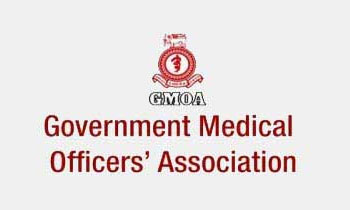 The Government Medical Officers' Association (GMOA) yesterday said the proceedings at the South Asian Institute of Technology and Medicine (SAITM ) was continuing as usual except the new student admissions despite the government's policy decision to abolish it.
GMOA Secretary Dr. Haritha Aluthge told a news conference that the academic activities including the holding of examinations were still conducting in the SAITM in an unlawful manner.
He said the government had already declared a policy decision to abolish SAITM and to enrol all its students to medical faculty of Sir John Kotelawala Defence University (KDU), considering their basic qualifications.
"Following this condition, SAITM students are again falling into a trouble and they have been used to accomplish several agendas. What is the validity of these examinations which are holding by the SAITM despite its abolishment?," he said.
He said the government should immediately intervene to this issue and to make the needed legal background to solve this confusion. He also said the government to immediately gazette its policy decision on SAITM in order to make it a reality.
Meanwhile, he said SAITM Chairman Dr. Neville Fernando had asked the students to pay arrears and penalty fees with regard to the installments before March 7 in order to continue with their studies.
He said it was dubious whether Dr. Fernando had the lawful authority to make such a notice. He also said it could be considered as a financial fraud.
While referring to the advertisement published in print media on the selling of the Neville Fernando Teaching Hospital (NFTH), he said it was questionable how a private party could sell a property which was already acquired by the government.
He said several authorities including Health Minister Rajitha Senaratne had claimed that the government had acquired the NFTH in July.
The NFTH in the advertisement said 'Dr. Neville Fernando Teaching Hospital, Malabe, a thousand bed hospital with all modern hi-tech equipment, for immediate sale' and it added that the 'government valuation is Rs. 3.55 billion'. (Kalathma Jayawardhane)