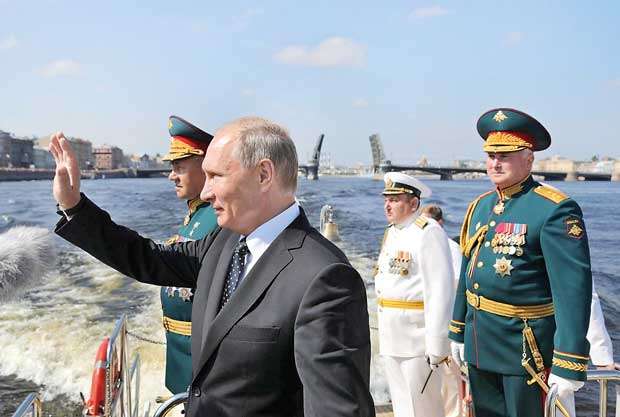 REUTERS, 28th AUGUST, 2018- Russia will next month hold its biggest war games in nearly four decades, Defense Minister Sergei Shoigu said on Tuesday, a massive military exercise that will also involve the Chinese and Mongolian armies.

The exercise, called Vostok-2018 (East-2018), will take place in central and eastern Russian military districts and involve almost 300,000 troops, over 1,000 military aircraft, two of Russia's naval fleets, and all its airborne units, Shoigu said in a statement.

The manoeuvres will take place at a time of heightened tension between the West and Russia, which is concerned about what it says is an unjustified build-up of the NATO military alliance on its western flank.

NATO says it has beefed up its forces in eastern Europe to deter potential Russian military action after Moscow annexed Ukraine's Crimea in 2014 and backed a pro-Russian uprising in eastern Ukraine.

The war games, which will take place from Sept. 11-15, are likely to displease Japan which has already complained about what it says is a Russian military build-up in the Far East.

Japanese Prime Minister Shinzo Abe is due to attend a forum in Vladivostok over the same period, and a Japanese Foreign Ministry official said on Tuesday Tokyo always paid attention to shifts in Russian-Chinese military cooperation.