---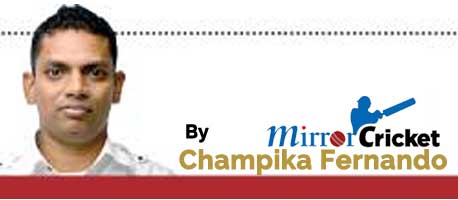 ​
Since Sri Lanka's historic Test win against Australia at home and the series clinching victory in Zimbabwe against lowly hosts,
Sri Lanka has endured a difficult time across two traditional formats—Tests and ODI cricket while maintaining a clean record in the T20s.
When things go wrong, it's easy to blame the cricketers for the defeats, especially at a difficult time like this, there will be many people quick to point figures at the cricketers.
But little they know that the actual problem lies not with the national cricketers but with the quality of our domestic cricket which undermines the national team and threatens the games future.

The gap between domestic and international cricket has widened to an extent that it seems almost impossible to reverse it at this stage even by employing the best brains in coaching.
Responding to a question at the Change Forum 2017 held in Colombo, the multifaceted former Sri Lanka skipper Kumar Sangakkara highlighted a number of issues including the urgent need for a radical overhaul of the domestic game to answer current woes surrounding the national team.
"We also have a structural issue with us in our first class cricket. That does not allow or funnel the best of the best through. Let's face it," Sangakkara who retired from international cricket two years ago said.
"Cricket is not (something) everyone can play. There's XI, and they have to be the best XI. Cricket at national and international level is not about giving an opportunity to everyone. It's is giving an opportunity to the best and continuously to the best. If you are not good enough I am sorry you are not going to be. You can be a great guy, fantastic personality, a wonderful human being all of that but unfortunately you can't play. You have to be competent, skilled and have that upmost skill and able to sustain that skill level over a long period of time.
"An unfortunately through our first class structure we don't get that. And that is one of the main reason if you take Pakistan, Sri Lanka and Bangladesh to a larger extent. There's a huge rate of players come and go in ages of 17-22. Players come players go. There are so many players comes through this revolving door of selection. It's scary, whereas if you take more established side where those structural changes have been made which includes India now. The selection is consistent because they they continuously have an underpinning structure that funnels the best of the best through. So there are variety of reasons. I may be completely wrong it may be something completely different but this is my idea and my opinion," Sangakkara explained.
This has been discussed time and time again by successive administrators and a blueprint prepared by Mahela Jayawardena has been left to collect dust at the plush office at Maitland place-- a clear indication of board's lack of foresight.
Contrary, the board diluted the competition further by increasing the number of first class teams to 24-- a far cry from what was expected from a coalition administration that also includes Jayantha Dharmapala once a bitter rival of Sumathipala.
Among other reasons highlighted by Sangakkara is the lack of security for players. During the last 12 months. Sri Lanka have tried out 44 players in the national limited over team which Sangakkara believes far from an ideal situation to lift the standard of the game.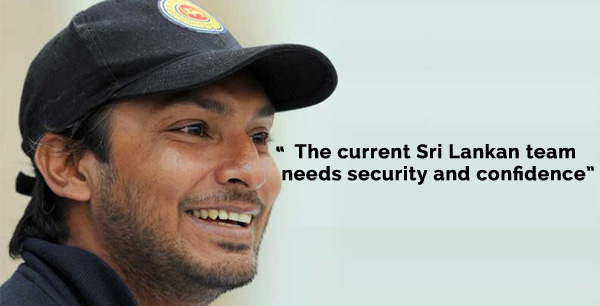 "I think one of the main things that the current Sri Lankan team really need is security and confidence. The ability to be different. The ability to be able to train in excellent environment, to continuously challenge themselves in training so that they are prepared for whatever the challenges they are presented them on the field. But also to have some sort of continuity," he said.
"You can't really have 44 players playing cricket in a year's time in a One Day team where only 11 play at a time. So it turned out for 4 teams which is unfortunate. Lot of people don't really, if you are not emotionally and mentally skilled enough to thrive in an environment where everything is uncertain where there is insecurity, where you continuously looking above your shoulders or above your head waiting for that sword to fall. I think this is something we have to change," Sangakkara considered one of the best cricketing brains added.
"We need to give these guys some time as well. So let's see where they go. They have what we call talent and potential. But it's now time for everyone to deliver performance over a long period of time. I believe they will with time but a long term vision is a necessity. But to get that you need to win short term. You need to win the next game. If you don't win, people lose faith and changes happen. Then again we will be talking about the same thing in couple of years down the line. So hopefully these guys will win. They have the ability I think to win," he continued.
Sri Lanka will play Bangladesh in the third and final ODI today at the SSC grounds and defeat here will not only concede the series 2-0 to visitors who won the first game in Dambulla before the second game washed out, but their chance of gaining a direct qualification to the 2019 World Cup in a serious danger.