---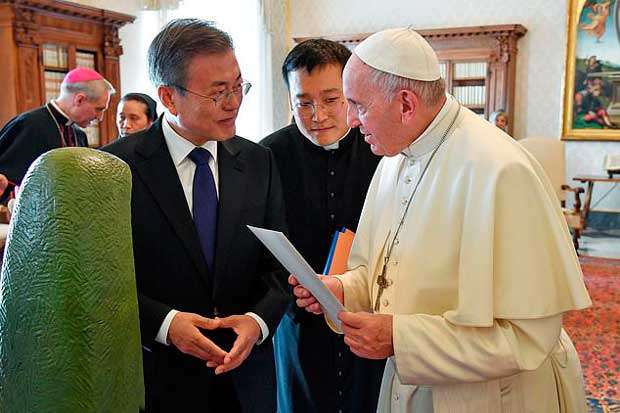 Vatican, (Daily Mail), 18 October 2018 - Pope Francis today indicted he is willing to visit North Korea after he received a verbal invitation from Kim Jong-un, conveyed to him by South Korean President Moon Jae-in during a 35-minute meeting in the Vatican.

Any visit would be the first by a pope to the reclusive state which does not allow priests to be permanently stationed there. There is little information on how many of its citizens are Catholic, or how they practice their faith.

Asked if Kim should send a formal invitation, Moon's office quoted the Pope as responding to Moon: 'your message is already sufficient but it would be good for him to send a formal invitation.'

'I will definitely answer if I get the invitation, and I can go.'

The pope is expected to be in Asia during a trip to Japan next year.